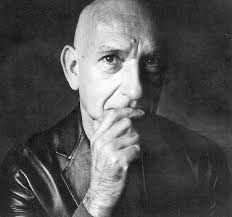 One of the challenges of living in remote areas of the country is locating convenient medical care. This report will show how state of the are facilities are coming to those areas.
Hollywood, CA (PRWEB) July 23, 2013
The producers of Outlook with Ben Kingsley are pleased to announce an upcoming report on how Americans in isolated area of the country are getting the surgical care they need to maintain their active lifestyles.
In this new report for public television providers around the country, audiences will see how the demand for surgical care in isolated areas in being addressed and how patients now do not have to travel to large cities and medical centers to get the care they need.
Outlook Ben Kingsley is looking at how private surgical centers in places like Alaska are keeping people healthy in remote parts of the country. Producers are talking to surgeons about how these state-of-the-art-facilities are bringing quality care into areas of the country where surgical facilities were once hours away. These orthopedic practices are helping people live the active lifestyle that is a part of living in one of the country's most isolated regions.
Outlook Ben Kingsley is planning a fall debut for this new report, and form more information about airtimes in individual markets around the country, new reports, and how to participate in the show, visit the official website at outlooktelevision.com.