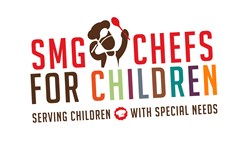 "SMG CHEFS FOR CHILDREN is a perfect example of involving many different individuals in a meaningful way: our chefs, our servers, our nonprofits and our guests are all included in a wonderful piece of outreach...." Brian Schultz.
Dallas, TX (PRWEB) July 24, 2013
Studio Movie Grill (SMG) guests can expect the unexpected as they delight in new SMG dining selections, value offerings and alternate programs. The in-theater dining innovator launches a new menu with a special spin, offering a monthly promotion where 5% of a featured menu item purchase is donated in DFW to Children's Medical Center and Variety, the Children's Charity of Texas. The new program is called SMG CHEFS FOR CHILDREN. Just like SMG's Special Needs Screenings, which were launched as a result of a general manager with special needs children, SMG CHEFS FOR CHILDREN was born from an idea presented by one of SMG's chefs, who is a father to a 5-year-old with autism. SMG has hosted Special Needs Screenings for the past seven years, and founder and president, Brian Schultz, embraced the initiative as part of an overarching goal to focus the company's sights on conscious capitalism.
"SMG CHEFS FOR CHILDREN is a perfect example of involving many different individuals in a meaningful way: our chefs, our servers, our nonprofits and our guests are all included in a wonderful piece of outreach that benefits the community as part of a conscious business model," said Schultz. "Everyone wins."
This month, the movie-grill concept leader introduces new mouthwatering menu items, offering unexpected flavors and value pricing, featuring a "combo menu." The combo menu allows guests to choose one appetizer and two entrees from many options on the SMG menu for $25. Guests also have the option to add a dessert to the combo for only $5. Alongside the combo menu are daily specials, offered for a limited time, that feature a designated menu item. With the new daily specials, guests have an opportunity for additional value seven days a week. Whether guests enjoy a free kid's meal with an adult entrée on Thursdays or partake in endless $10 pizzas Wednesdays and Sundays (back by popular demand), there are a variety of specials to please all SMG guests.
"We came up with the combo menu to provide a convenient and less interruptive ordering experience during the movie," said Schultz. "It was also critical to provide a price point that was affordable for couples and families."
New dishes are cooking in the SMG kitchen that are not the typical movie theater food options. From Ceviche Lettuce Wraps to the Steak N' Gravy sandwich served with tenderloin, SMG pleases and surprises guests when opening their menus. Along with many new main entrees, SMG is featuring Texas-made and local producers including Blue Bell Ice Cream and locally-sourced chicken and beef. For dessert, guests may enjoy signature items such as the Lemon Italian Crème Cake served with Blue Bell White Chocolate Almond Ice Cream, as well as Gourmet Cookie Ice Cream Sandwiches. SMG guests will also discover new Texas-made items on the drink menu, including local microbrews and craft beers, Tito's Handmade Vodka and Franconia beer. As SMG's roots are in Texas, it is important to the SMG team to support other Texas-based businesses.
"We are taking the entire menu to a higher quality level with ingredients prepared fresh every day," said Chris Gainey, SMG's Vice President of Operations. "We also have a much wider range of food offerings from traditional burgers to flatbread pizzas. Our beverage selection is expanding too, to include new and exciting wine offerings, such as Oren Swift Prisoner alongside signature cocktails and spiked adult milkshakes, as well as children-friendly Oreo Milkshakes."
SMG guests can enjoy in-theater dining from the company that created it, with combo meals and mouthwatering flavors inspired by SMG chefs.
ABOUT STUDIO MOVIE GRILL
Studio Movie Grill ("SMG") is known nationwide as an innovator and leader of the in-theater dining experience. SMG exemplifies the future of movie-going by combining the latest first run movies and alternate programming with a full service kitchen and bar. The SMG brand is growing nationally, with current locations in Arizona, Georgia, Illinois and North Carolina as well as its home state of Texas where it is headquartered and has seven locations. New openings are planned in Indiana and Ohio in the coming months with more expansion on the way. For more information, please visit http://www.studiomoviegrill.com.
Media Contact:
Lynne McQuaker, Director of Public Relations & Outreach
(972) 388-7888, Ext. 232
lmcquaker(at)studiomoviegrill(dot)com