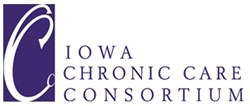 "The ICCC's intervention strategies were responsible for a reduction in the diabetes event rate of 6 percentage points [absolute], or roughly 14% [compared to controls]." Al Lewis, President of DMPCI
Des Moines, IA (PRWEB) July 31, 2013
The Iowa Chronic Care Consortium (ICCC), in collaboration with the Iowa Medicaid Enterprise (IME), designed the "Keep It In Check" Iowa Medicaid Diabetes Program. Funded in part by the Office for the Advancement of Telehealth, with a device-free remote patient monitoring platform serving as the daily telehealth technology solution, the program evaluation confirmed that a population telehomecare program significantly reduces the need for costly acute care by improving care management and promoting health behaviors for rural Iowans with diabetes who were served by the Iowa Medicaid Program.
Impacting the lives of 650 Iowans, the "Keep It In Check" program was offered from February 2010 through October 2012. It allowed a high risk, vulnerable, rural population to better manage their health through home-based communications and care management.
"The Iowa Chronic Care Consortium's intervention strategies were responsible for a reduction in the diabetes event rate of 6 percentage points [absolute], or roughly 14% [compared to controls]. This is among the greatest reductions ever achieved in disease management (not just in Medicaid but overall) when measured validly." -Al Lewis, President, Disease Management Purchasing Consortium International, Inc.
Diabetes was of particular interest targeted by this program due to unprecedented growth in diagnosed cases in the U.S. According to the American Diabetes Association, 23.8 million people in the United States, or 8.3 percent of the population have diabetes. Rural areas also have a higher prevalence of diabetes than urban and suburban regions.
With a vision to promote chronic care strategies that are regular, routine and reimbursed, the ICCC and partners utilized a telehomecare intervention program that was used to support successful outcomes in self-management, reduce hospitalizations and cost savings for underserved, rural Iowans with diabetes.
The following are the third-party validated results, compared to control group included:

58 % of participants were engaged in completing the daily self-report surveys
93% of respondents felt that they benefited from the program while improving their quality of life
71% of respondents felt the interaction with the care manager was the key to improving their health
Quarterly depression screenings showed a reduction over a period of time
Total cost of care was reduced by 18% the first year and 32% the second year
Claims paid over two years were $1.5 million less than that of a control group
"These results, however impressive, are not the least bit surprising in context. For years, the Iowa Chronic Care Consortium has been dedicated to leading the way in the brave new world of changing healthcare. Focused upon efficiency, quality and optimal patient satisfaction and outcomes, it remains a beacon for those forging into this new era of the Triple Aim." -Kevin J. Cunningham, M.D., F.A.C.P. and member, ICCC Board of Directors
The Iowa Chronic Care Consortium (ICCC), founded in 2002, is a not for profit, population health consulting, training and planning organization. Its mission is to build capacity with other organizations to deliver effective, personalized health improvement and chronic care strategies that reduce the burden of chronic conditions. To learn more about ICCC and it population health management and consulting services to health systems, health plans, and Medicaid programs, please visit them at http://www.iowaccc.com. To read the Al Lewis blog describing this program, visit The Health Care Blog.
A copy of the program evaluation report may be obtained at http://iowaccc.com/diabetesevaluation/. For more information about this program and its high performance results for your organization, please contact Dr. William Appelgate at 515.988.6475 or william.appelgate(at)iowaccc(dot)com.