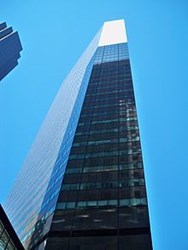 The new office at 590 Madison Avenue further demonstrates our strong commitment to most effectively serving our clients in The City.
New York, NY (PRWEB) July 24, 2013
Leading domestic staffing firm Hamptons Employment Agency, Inc., today announced the opening of a new office in Manhattan and the expansion of its Southampton location. The New York City office establishes the company's official footprint in an area in which the company has served clients since its opening in 2011. The new office and the expansion of the agency's Southampton office into a substantially larger space at 149 Hampton Road will allow Hamptons Employment Agency to better accommodate the needs of its growing team.
"Opening our Manhattan office and moving into a much larger space in Southampton are a testament to the increasing demand from our clients who rely on us to provide them with first-rate domestic staff," said Aleksandra Kisielewicz, President of Hamptons Employment Agency. "The new office at 590 Madison Avenue further demonstrates our strong commitment to most effectively serving our clients in The City. In addition, the office will allow us to continue to broaden our reach and help new clients in The City, as well as in New Jersey, Connecticut, and other nearby areas," continued Kisielewicz.
"At Hamptons Employment Agency, our top goal is to provide employers with first-rate domestic professionals who meet each employer's unique needs and preferences," noted Kisielewicz. "We serve a wide range of individuals and families, including some of The Hamptons' most well-known residents, such as CEOs, government officials, and Hollywood actors. Our Manhattan office will allow us to better meet the needs of our broad client base."
Last November, due to the company's professionalism and client-focus, Hamptons Employment Agency was voted the 2012 Best Domestic Agency – Platinum/#1 by the readers of Dan's Papers. Southampton-based Dan's Papers has the largest ABC Audited circulation of any publication in the Hamptons year-round, and the paper is distributed from Manhattan to Montauk.
Hamptons Employment Agency made headlines again in March, 2013, when it received The Salvation Army's Appreciation Award for "Doing the Most Good" and "Helping Us [The Salvation Army] Help Others." Hamptons Employment Agency was presented with the award for partnering with The Salvation Army to collect a 22 foot box truck worth of goods and to distribute the goods to those affected by Superstorm Sandy.
About Hamptons Employment Agency: Hamptons Employment Agency is a leading domestic staffing firm that serves clients in the New York tri-state region and beyond. The agency places professional, reliable, and trustworthy housekeepers, nannies, domestic couples, estate managers, butlers, private chefs, personal assistants, chauffeurs, companions, private security guards, event personnel, and other domestic staff. Hamptons Employment Agency has offices at 149 Hampton Road in Southampton and 590 Madison Avenue in New York City. For more information, please visit http://www.HamptonsEmployment.com.