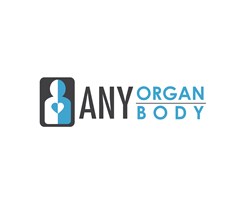 This technology would make it possible for the people who care most, to donate their organ to those they love most, but with whom they do not match for tissue type.
Austin, Texas (PRWEB) July 25, 2013
Pure Transplant Solutions, LLC (PTS) a biotechnology start-up company looking to revolutionize the future of transplantation medicine, has launched a campaign on the crowdfunding site, Indiegogo.com, to raise awareness and development funds of $100,000 in 45 days for its proprietary, selective Antibody Removal Column (the ARCTM). The ARC is a medical device that filters and selectively removes harmful antibodies from an organ recipient's blood to allow an organ of a non-matched donor to be transplanted into the recipient, without the usual risk of organ rejection. The name of the PTS Indiegogo campaign is "Any Organ Any Body".
According to the Organ Procurement and Transplantation Network (OPTN), it is estimated that over 215,000 Americans die yearly from diseases that are treatable by transplant. Each day, an average of 79 people receive a transplant, but on that same day, an average of 18 people die waiting for one. The length of time a person has to wait for a transplant depends on many things but is primarily determined by the degree of matching between a person and a donor.
More than 80% of US transplant candidates are waiting for kidneys. One third of patients waiting for a kidney are considered to be "highly sensitized" meaning they have high levels of harmful antibodies and may never be matched with a donor no matter how long they are on the waiting list.
The ARC directly addresses this issue by allowing living donors to donate a kidney. "This technology would make it possible for the people who care most, to donate their organ to those they love most, but with whom they do not match for tissue type; with less reliance on the organ banks," said Dr. Gina Lento, PTS Vice President. "The ARC not only decreases the risk of organ rejection, but is also much safer than existing treatments since it doesn't strip the blood of all antibodies and proteins, only those that don't match with a donor."
The ARC can be used to treat any kind of solid organ or bone marrow transplant recipient, but as with most innovations in transplant medicine, new treatments are tried in kidney transplantation first since kidney transplants are the most frequent and have the highest survival rates.
With the ARC technology, organ transplantation will become an option for those patients who have been unable to find a donor match based on their highly sensitized condition. Long-term survival rates and quality of life of patients will increase as the frequency of organ rejection episodes decrease. The ARC will also decrease the time patients have to wait for an organ, and it will significantly impact the donor organ pool by making organs available regardless of tissue match.
"There are hundreds of thousand of people globally that could benefit from the ARC technology and we believe a crowdfunding campaign is the best way to get the word out about its potential," said Dr. William Hildebrand, PTS Founder and Chief Scientist.
Indiegogo is the world's largest self-serve open-funding platform offering rewards in exchange for contributions. For as little as $5, a pledge can be made to help advance the ARC technology and become a part of transplantation history. Other perks include a limited edition "Any Organ Any Body" t-shirt and an autographed copy of The Climb of My Life the true story of world-renowned mountain climber and heart transplant recipient, Kelly Perkins. A larger contribution secures two tickets to an exclusive event in Austin, TX where contributors will meet the scientific team, enjoy food, drink and live music by nine-time Grammy winner and lead singer of Asleep at the Wheel, Ray Benson, and other Texas musicians yet to be announced.
View the Indiegogo campaign at http://www.indiegogo.com/projects/arc-organ-transplantation-solution/x/3662443. Follow it on Twitter: http://www.twitter.com/anyorgananybody and Facebook: http://www.facebook.com/AnyOrganAnyBody.
About Pure Transplant Solutions, LLC
Pure Transplant Solutions, L.L.C. ("PTS") was founded in 2003 by Dr. William Hildebrand, Presbyterian Health Foundation Endowed Professor and the Robert Glenn Rapp Foundation Presidential Professor in the Department of Microbiology and Immunology at The University of Oklahoma Health Sciences Center. Dr. Hildebrand and his team have created a game-changing immunotherapeutic combination medical device for use in a novel selective antibody removal therapy based on thirteen years of expertise in HLA production and application development. This immunotherapeutic device called the HLA-ARCTM (or simply the ARC) is a selective HLA Antibody Removal Column that has the ability to selectively remove only those anti-HLA antibodies that are deleterious to the individual's transplanted organ or bone marrow. PTS is a subsidiary of Pure Protein L.L.C, a company that has developed and patented several soluble HLA protein technology methods. Visit http://www.pureproteinllc.com for more information.