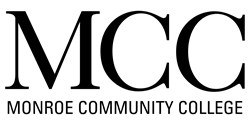 We have been able to perform core switch upgrades during business hours for the first time with no downtime—that's been a huge value add. This implementation has enabled the College's growth plan to scale.
Clifton Park, NY (PRWEB) July 24, 2013
Annese & Associates, Inc. has partnered with Monroe Community College (MCC) in Rochester, New York, to upgrade and virtualize the College's core infrastructure.
With 37,000 students enrolled each year, MCC supports upwards of 2,700 wireless devices simultaneously on its network every day—a jump that James Clement, Associate Director of Communications and Network Services, attributes to the growing number of students embracing the 'Bring Your Own Device' trend and bringing their own smart phones, tablets, laptops, and even gaming systems to campus.
According to EdTech, a national education technology publication, 85 percent of educational institutions are beginning to allow students, faculty, and staff to use personal devices on school networks. This trend is powering new learning methods and opportunities for collaboration; however, a campus network needs to be secure, fast, and reliable before it can accommodate this sudden Bring Your Own Device (BYOD) shift.
MCC partnered with Annese, a Cisco partner, to build the network architecture by upgrading 50 data closets to Cisco 2960 switches. The result: Increased network resiliency and performance. "This increased our network speed by a factor of 20," said Clement. The newly implemented architecture sought to eliminate single points of failure and added a pair of highly available firewalls to ensure connectivity to the Internet. Annese deployed a Cisco UCS server blade platform to virtualize the College's unified communications environment.
Annese also swapped out 125 access points to deliver high speed throughput across campus. The wireless is now centrally managed from a single controller. "If you're a student on campus, you expect your devices to work," Clement notes. The College's computer labs leverage an imaging system that refreshes each PC between student usage making network speed critical. The elimination of lag-time between personal sign-on has allowed students to be more efficient.
This investment will not only to support the needs of current students but accommodate growth down the road. "We needed a system that would increase our network speed, add intrusion prevention, and provide true redundancy; we wanted to build everything in parallel," said Clement. "It's a responsibility of the College to make sure the students are protected to the best of our ability and that's what the intrusion prevention does for us. Our primary goal is to provide a secure network experience for MCC faculty members and students."
The impact of the implementation has resulted in a reduction of management overhead and a resilient infrastructure that has increased both network performance and the availability of services provided to students and employees.
"The new design allows us to perform modular upgrades without disrupting core network services like VoIP telephony or emergency broadcast. We have been able to perform core switch upgrades during business hours for the first time with no downtime—that's been a huge value add. This implementation has enabled the College's growth plan to scale," Clement affirms.
"James is a technical leader with a clear vision of how to meet the needs of the College through technology," adds Patrick Goessling, Annese Account Manager. "The impact of the new network infrastructure is very apparent and will enable the College to enhance the learning environment for years to come."
About Annese & Associates, Inc.
Expertise. Relationships. Innovation. Throughout the past four decades, these principles have established the foundation upon which Annese & Associates has emerged as the trusted adviser to our customers, partners, and communities. With a full-circle approach to integrating communications systems, Annese wraps professional and managed services around Infrastructure, Collaboration and Data Center Virtualization solutions. Guided by our services methodology, we design an end-to-end IT experience for our clients, implementing the tools of today and administering a plan for tomorrow. Our business is the art, science, and passion of connecting devices to networks, people to people, and ideas to action.