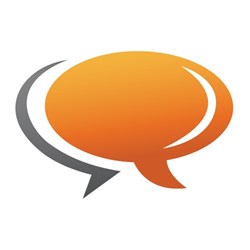 We take great pride and put a lot of time into our work, so it's nice to be recognized.
New York, NY (PRWEB) July 25, 2013
Conversation has received a Gold Award for Creative Department of the Year from the 2013 Best in Biz Awards international program. The agency also received a Gold Award in the Best Website category for its work on the "Year of Pop" website for snack brand popchips.
"The entire agency, including our creative team, makes every effort to produce effective campaigns for our clients," said Conversation Founder, Frank O'Brien. "To receive recognition for our efforts, especially right on the heels of the agency's fifth anniversary, is an added bonus."
The Best in Biz international program honors companies, executives, teams and products globally and is open to agencies operating in any country. The award for Conversation's Creative Department comes after a year in which the agency produced award-winning campaigns such as dressbarn's "Embrace Beyond Engagement," the Better Business Bureau of Metropolitan New York's "Gift of Trust" public service announcement, and the aforementioned popchips "Year of Pop."
"We put careful consideration into how to best engage the consumer aesthetically when starting a project," said Conversation Design Director, David Orellana. "We take great pride and put a lot of time into our work, so it's nice to be recognized."
Aspects of the "Year of Pop" called upon the department to produce creative material for a site that aggregated all social media mentions of the popchips brand. Select fans were then rewarded for sharing with prizes such as coupons and samples. In addition, Conversation leveraged the brand's, and its own, appearance on AMC's reality show "The Pitch" to generate buzz.
"Winning the award for Best Website wouldn't have been possible without the people at popchips," said Frank O'Brien. "Their ability to view the campaign through a strategic lens, while under the national spotlight of a major television show, allowed us to put our best foot forward."
About Conversation
Conversation embodies the best components of traditional, new and emerging agencies. The agency is defined by its ability to view and evolve campaigns holistically. Conversation provides clients with custom solutions – everything from strategy and creative to development and execution. They boast a strong client list, which includes dressbarn, North Shore-LIJ Health System, Hearst Communications, L'Oreal and SVEDKA. http://www.convoagency.com.