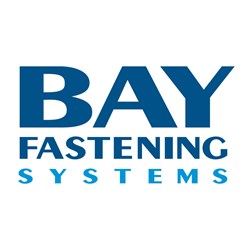 Bohemia, NY (PRWEB) July 29, 2013
On July 29, pop rivet distributor Bay Fastening Systems comments on New Jersey Governor Chris Christie allowing teens to volunteer with nonprofit groups for Hurricane Sandy construction projects.
In an article released on New Jersey Real Time News on July 9th, author Erin O'Neill discusses how nonprofit groups helping New Jersey residents rebuild their homes after being affected by Hurricane Sandy now have a larger group of potential volunteers to help them out. According to the article, "Gov. Chris Christie signed an executive order today that temporarily allows minors between the ages of 14 to 17 to work on construction projects with nonprofit organizations."
Blind rivet distributor Bay Fastening Systems praises New Jersey's efforts for getting teens involved in volunteering. Cliff Bernard, President and CEO of Bay Fastening Systems, says, "This is a great project for local New Jersey teenagers to become involved in. Many residents in the state are still recovering from the effects of Hurricane Sandy. This is a great way to get teens to volunteer and help people in need. It also provides nonprofit organizations extra hands to assist New Jersey residents rebuild their homes."
The article states that "the order maintains safety protocols for minors like a ban on the use of heavy equipment and power tools." The article also quotes Gov. Christie, who said that, "In the Aftermath of Sandy, New Jerseyans of all ages came together to rebuild our state, including many minors working with charitable organizations like Habitat for Humanity. This executive order allows minors to give back to their state and help their fellow citizens during their time of need."
Bay Fastening Systems is a full service distributor of engineered fastening systems that include Blind rivets, drive rivets, solid & semi-tubular rivets, military spec rivets, Lock Bolts, Inserts and specialized installation systems. Founded in 1962, Bay Fastening Systems has become a leader in the fasteners industry through its continuing commitment to quality service, deep product knowledge and consultation, and an easy ordering process.
#####