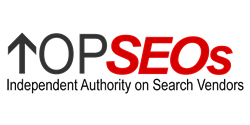 Ten Best Affiliate Marketing Companies Announced by topseos.com for July 2013
(PRWEB) July 25, 2013
topseos.com, the independent authority on Search marketing, has released the list of the ten best affiliate marketing companies for the month of July 2013. Affiliate marketing works in favor of both online shops looking for affiliates to help them push their products and affiliates capable of obtaining traffic but looking to push products. The rankings are released on a monthly basis allowing new offerings in the market a fair shot at being evaluated.
The Ten Best Affiliate Marketing Companies for July 2013 are:
1) Experience Advertising
2) MGECOM
3) AffiliateCrew
4) IMARKETING LTD.
5) NetX
6) Affiliate Announcement
7) Higher Visibility
8) Paulson Management Group
9) AffiliateTraction
10) Intertwine Interactive
Affiliate marketing connects vendors with other businesses who are interested in marketing and advertising products and services on their website on a commission basis. Affiliate marketing companies produce a service to connect vendors with businesses through a marketplace or a proprietary strategy for connecting relevant parties together for mutual benefit. Each of the companies featured in the rankings provide an effective service for matching vendors and online businesses on an affiliate basis.
ABOUT topseos.com
topseos.com is a purveyor of research in online marketing. The rankings are compilation of the monthly evaluation process and over 11 years of research in SEO, PPC, and other online marketing solutions. The independent research team prides itself in identifying the best online marketing companies in the world to assist businesses in connecting with reputable agencies. In addition to the rankings, topseos.com also features an online marketplace of online marketing companies. Visitors can find companies in their area based on the use of search features. topseos.com also houses a wide variety of research and features to help professionals and businesses to remain up-to-speed with online marketing.