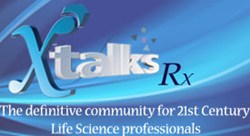 Toronto, Canada (PRWEB) July 26, 2013
As resistant-bacterial infection rates steadily rise, developing antibacterial and antifungal agents has become an important priority in the pharmaceutical research industry. Still, the need to treat invasive fungal infections in elderly and immune-compromised patients remains unmet because the existing antifungal therapies have toxicity limitations or do not cover the diverse fungal pathogens.
This webinar will focus on the current goal of drug discovery in the anti-infectives area — to develop agents that are efficacious against the target pathogens and their resistant variants, with improved safety and exposure. The industry is addressing the key issues by developing new classes of small molecules with novel targets, modifying existing antibiotics to overcome resistance while improving bioavailability and minimizing toxicity. Esteemed speaker Lynn Miesel, Ph.D., Global Technical Director, Infectious Disease and Microbiology, Eurofins Panlabs, will provide an overview of current strategies, from biologics to siRNA to vaccines being generated to neutralize toxins and promote immune-mediated clearance.
To learn more about the event, visit:
http://www.xtalks.com/anti-infective-services-for-drug-discovery.ashx.ashx
Xtalks, powered by Honeycomb Worldwide Inc., is a leading provider of educational webinars to the global Life Sciences community. Every year thousands of industry practitioners turn to Xtalks for access to quality content. Xtalks helps Life Science professionals stay current with industry developments, trends and regulations. Xtalks webinars also provide perspectives on key issues from top industry thought leaders and service providers.
To learn more about Xtalks visit http://xtalks.com/ContactUs.ashx.
Contact:
Karen Lim (416) 977-6555 ext 227
clientservices(at)xtalks(dot)com