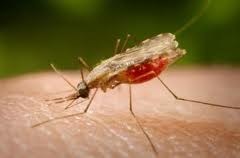 Your Emergency is our Urgency
Baltimore, MD (PRWEB) July 25, 2013
A simple solution to keep the mosquitoes away is by turning on a fan. Mosquitoes are very light weight and are easily over-powered by fans. A more permanent fix is to plant lemon grass. This grass is beautiful looking and contains citronella oil; a strong scent that makes it hard for mosquitoes to locate you. Always be sure to dress appropriately when you know you're going out into a buggy area. Wear light clothing and avoid the use of lotions and perfumes. Replace the light bulbs located on the outside of your house with yellow "bug lights", or sodium lamps for a mosquito quick fix.
Garlic is an old solution that has always been effective. Simply mix the garlic in water and put the solution into a spray bottle for easy use. Catnip oil is another spray that repels mosquitoes very effectively. In addition, Herbal Armor is a natural insect repellent spray that is most recommended.
Remove standing water to eliminate mosquito breeding grounds. Change standing water regularly if you do not wish to remove it. Building a bat house can also be very effective. Bats eat hundreds of insects including mosquitoes every hour. Build or buy a bat house and let the bats take care of the mosquitoes!
Baltimore County has over 100 communities that participate in the Adult Mosquitoes Spray Program, any community may apply to be included in program.
ServiceMaster by Singer is a full service restoration company serving the Baltimore Washington Metropolitan areas for over a decade. We are a leading restoration company providing Water mitigation, Fire Damage Restoration, Mold Remediation, Complete Construction Services, Storm Damage Restoration, Crime – Trauma Cleaning, Hoarder Cleaning, and Residential and Commercial Cleaning Services. Call for more info: 855-5-Singer.