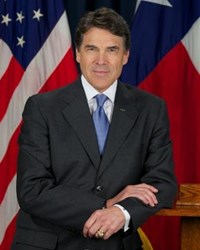 Orlando, Fla (PRWEB) July 25, 2013
Americans for Prosperity Foundation, the nation's largest advocate for economic freedom, announced today that Texas Governor Rick Perry will be a featured keynote speaker at the 7th Annual Defending the American Dream Summit, hosted over Labor Day weekend at Universal Studios Resort in Orlando, Florida.
AFP Foundation President Tim Phillips made the following statement:
"I'm proud to announce that Governor Rick Perry will be joining this year's Defending the American Dream Summit. During the Governor's three terms in office, Texas has emerged as an economic powerhouse where the American Dream remains alive and well. Even the worst recession since the Great Depression couldn't derail Texas's rapid job growth and expanding economy. Governor Perry's leadership is a big reason that Texas stands where it does today."
"In the past decade a third of all jobs created in the U.S. were from Texas. It's no wonder that Chief Executive Magazine has named Texas the "Best State for Business" 9 years in a row. Governor Perry's resume speaks for itself; no conference promoting the advancement of economic freedom would be complete without him."
The Defending the American Dream Summit brings together free-market champions from Main Street to Capitol Hill for a weekend of education, networking, strategy, and celebration of the American Dream.
The Summit will be held on Friday, August 30 and Saturday, August 31 at the Loews Royal Pacific Hotel at Universal Studios Orlando Resort in Orlando, Florida.
###