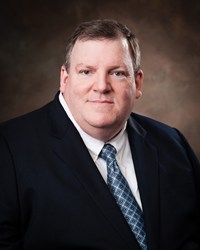 "Mr. Lawlor's skill and expertise in managing and growing a major multinational corporation make him ideally suited to serve his alma mater as Executive Vice President," said Jeffrey P. von Arx, S.J., Fairfield University President.
FAIRFIELD, Conn. (PRWEB) July 25, 2013
Fairfield University alumnus Kevin Lawlor, a senior executive with decades of experience, will return to his alma mater as Executive Vice President. University President Jeffrey P. von Arx, S.J., announced the appointment yesterday following a national search to fill the post. Lawlor, a 1979 graduate of the Fairfield University business school, and a resident of Cheshire, Conn., will begin work at Fairfield August 1, 2013.
In making the announcement, Father von Arx said, "Mr. Lawlor's skill and expertise in managing and growing a major multinational corporation — a corporation made up of a number of business units, all with their own unique products and strengths — make him ideally suited to serve his alma mater as Executive Vice President. He will lead the critical task of refreshing the University's Strategic Plan, working collaboratively to envision and clarify the strategic priorities that will advance the institution. I know that for Mr. Lawlor, the opportunity to serve as Executive Vice President at Fairfield is a challenge that he has embraced with tremendous enthusiasm and purpose, and with a desire to serve his alma mater to the utmost of his ability."
Lawlor brings extensive and diversified experience to Fairfield, having spent more than 25 years in senior executive roles at United Technologies Corporation and serving most recently as Vice President and GM of AAR's Precision Systems division in Alabama. At UTC he played critical roles in finance, strategic planning, and program management, as well as the integration of multinational corporate units. Lawlor also has an impressive educational background and auxiliary study in management and leadership. He was an Alfred P. Sloan Fellow at the Massachusetts Institute of Technology (MIT), where he completed an MBA. He studied strategic cost management at Harvard Business School, undertook Senior Executive Training at the Darden School of the University of Virginia, and received an M.S. in Taxation from the University of New Haven.
Commenting on his new position, Lawlor said, "I am thrilled to be returning to the Fairfield campus and the vibrant community that has always made it such a special place. This is an important time for Fairfield and for all of higher education to recognize the challenges ahead, build on our rock solid foundation, and forge a sustainable future that meets the needs of tomorrow's students. I am looking forward to getting started."
As Executive Vice President, Lawlor will work with Admission, Marketing and Communications, Finance, and Student Affairs — to help articulate the University's value proposition, clarify its future needs, and determine priority areas for resource allocation to ensure not only that the institution remains the strong, engaged, and vibrant learning community that it is today, but that it continues to grow and adapt to meet the needs of its students and the external communities that it serves.
Fairfield University is a Jesuit University, rooted in one of the world's oldest intellectual and spiritual traditions. More than 5,000 undergraduate and graduate students from 36 states, 47 foreign countries, the District of Columbia and Puerto Rico are enrolled in the University's five schools. In the spirit of rigorous and sympathetic inquiry into all dimensions of human experience, Fairfield welcomes students from diverse backgrounds to share ideas and engage in open conversations. The University is located in the heart of a region where the future takes shape, on a stunning campus on the Connecticut coast just an hour from New York City.