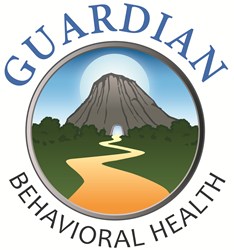 People may know that they need mental health services, but they aren't always sure where to start. We are here to show them that there are resources that are within reach.
Fort Lauderdale, FL (PRWEB) July 26, 2013
Guardian Behavioral Health Foundation, a nonprofit behavioral health services provider in South Florida, is hosting a variety of community and professional workshops on mental health services and treatment. Starting in July 2013, the Foundation will host quarterly professional events as well as regular community education workshops designed to improve public understanding and access to mental health services.
The quarterly professional educational series focuses on hot topics in behavioral health treatment, ranging from the DSM-5 (July 2013 workshop) to Trauma and Dissociative Disorder (October 2013 workshop), while the public educational series focuses on access to treatment and ongoing therapy and support.
"One of our goals is to provide educational opportunities to those in the mental health field," said Wendi Rabucha, CEO of Guardian Behavioral Health Foundation. "In July we delivered two popular workshops that discussed how we can expand access to mental health services and make them more effective."
Kickoff July 2013 professional workshops, "Bridging the Gap: DSM-5" and "Psychopharmacology," were a success, and stirred up hope that things may be changing in the state of Florida. Historically, Florida has not been a frontrunner in overall mental health services. According to PolitiFact, Florida ranks 49th in per capita mental health spending in the United States, spending an average of $38.17 per person. Combine this with cuts to mental health budgets across the state, and it can be very difficult for people in Florida to get the help that they need.
"We got a lot of great feedback and support for continuing the professional education series after the July 2013 workshops," said Rabucha. "The mental health professionals in South Florida are dedicated to making the best treatment available to the people who need it. That means coming together as a community to identify what's lacking and taking steps towards a solution."
Guardian Behavioral Health Foundation offers a range of low-cost or free mental health services in addition to their educational workshops. These services include mental health screenings along with care coordination and linkage. In partnership with a number of leading treatment facilities and providers, Guardian guides people through the beginning stages of seeking treatment for mental health, connecting them with the resources they need to obtain long-term treatment plans.
"People may know that they need mental health services, but they aren't always sure where to start. Unfortunately, the US mental health system can be a little unclear," said Rabucha. "We are here to show them that there are resources out there and they are within reach. No one should miss out on health care because of a complicated system or a tough financial situation."
Future events include an art gallery fundraiser in August and a professional workshop exploring trauma and dissociative disorder in October. For a full listing of workshops and events please visit their website.
####
Guardian Behavioral Health Foundation is a non-profit organization dedicated to providing financial assistance and education to individuals and families living with mental illness in order to improve and sustain their quality of life. Through a variety of community mental health centers and professionals Guardian provides low-cost or no-cost mental health services, educational workshops and support groups for individuals and families. For more information please visit: http://www.guardianbehavioral.org.