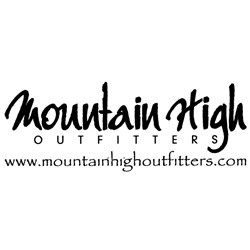 Atlanta, GA (PRWEB) July 25, 2013
After officially being open for over a year, Mountain High Outfitters is excited about the warm welcome it has received from the Atlanta community. "One year down! Thanks, Atlanta!" a billboard will read on Peachtree St. in the heart of Buckhead throughout the month of August. Mountain High Outfitters has established itself as a community center for outdoor adventure provisions. Over the year, MHO has catered to the needs and outdoor pursuits of its local clientele and it shows.
Everyone in the surrounding neighborhood knows and loves Mountain High. As a sponsor and participant in some of Atlanta's premiere events, MHO has created a culture that is sure to grow throughout for years to come. Mountain High also opened its doors in the greater Nashville, TN in December 2013. This aggressive growth has been nothing but advantageous to giving this rising retail brand a boost.
To show appreciation for a great year, Mountain High is hosting an all day event at the Buckhead location on August 17th, 2013 from 10:00am to 8:00pm. The days events will be accompanied by an Anniversary sale the entire weekend. There will be free giveaways from some of the top outdoor brands which MHO carries. A raffle at the end of the day will decide the winner of bigger prizes from brands like Arc'Teryx, Salomon, Suunto, Rainbow Sandals, and Lole.
No anniversary party would be complete without live music and refreshments, so local artists will be playing throughout the day while everyone enjoys Sweetwater Brewing's popular beverages. Food will be provided by Mountain High personal chefs. Hoop demonstrations will be given in morning and afternoon. The slackline demo will be up all day long (as usual).
Randy & Pam Golden will be present to sign and discuss their book, 60 Hikes within 60 miles: Atlanta. Chattahoochee River keeper will be the beneficiary of any donations collected throughout the day in addition to the contributions from Sweetwater's Save our Water campaign. Bring the family to a great day of outdoor celebration from Mountain High Outfitters.
Learn more about this and other Mountain High Outfitters events at http://www.mountainhighoutfitters.com/AboutUs/Calendar.html