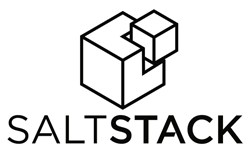 SaltStack makes it easy to start small while supporting extreme speed and massive scale required by the most complex infrastructures.
Oscon, Portland, OR (PRWEB) July 25, 2013
SaltStack, the full automation stack for the Internet assembly line and any cloud, today announced SaltStack Enterprise 2 is now available offering ease of use for rapid implementations combined with new support for extreme speed and massive scale required by modern IT infrastructures. SaltStack Enterprise 2 introduces new functionality for real-time, highly available infrastructure management, more Windows and IPv6 support, and faster, more predictive event-based automation.
Highlights of SaltStack Enterprise 2 include:

Multi-master - High availability for Salted environments delivers built-in redundancy through replicated master / minion topology;
Pre-req - Predict what Salted systems will need, then execute the requirement, in advance of other subsequent commands to reduce failed actions;
Salt Syndic - Now a more powerful and accurate event broker;
Salt Mine - Caches public data from minions so all other minions can act on it, storing only the most recent data from the functions on the master.
Additional new functionality in SaltStack Enterprise 2 includes Windows support for Powershell, software management, networking, and systems restart and shutdown functions. Also, the new release offers improved and enhanced support for IPv6.
SaltStack is also announcing the creation of an official SaltStack formulas organization on GitHub at https://github.com/saltstack-formulas. As volumes of SaltStack formulas and configuration management state files are developed by customers, users and SaltStack engineers, SaltStack now offers this official, maintained repository on GitHub. Hundreds of SaltStack formula exist today in various community and user repositories motivating SaltStack to create this single source of truth for more rapid and easy application deployment and configuration.
Thomas Hatch, SaltStack CTO, said, "SaltStack is focused on making automation easy at all stages of the DevOps function and for all types of organizations. Whether early-stage Web development or heavy and complex infrastructure and application automation, SaltStack is well suited for the job. Other tools typically struggle to address any infrastructure size or to provide functionality right-sized for the task at hand. SaltStack makes it easy to start small while supporting extreme speed and massive scale required by the most complex infrastructures."
The next Great Salt Sprint will take place on Saturday, July 27 at physical and virtual locations around the world. This Salt Sprint will focus on adding more OpenStack support to SaltStack and on expansion of the SaltStack configuration management formula repository and real-time command modules.
Most Salt sprinters will participate virtually, but many members of the SaltStack development community have volunteered to host the Sprint at locations in cities around the world. Host locations currently include:

Albuquerque: @Pay
Ann Arbor, Michigan: Right Brain Networks
Austin: Patient Conversation Media
London: Automation Logic and Skills Matter
Los Angeles: Hulu and Wiredrive (co-sponsors)
New York City: Columbia University Libraries
Paris: Logilab (scheduled for Friday, July 26)
Phoenix: Isos Technology
Salt Lake City: SaltStack
San Antonio: Rackspace
San Francisco: Versal
Seattle: HP Cloud Services
Sprint attendee registration is mandatory for physical location participants to help hosts accurately plan for space, food and drinks. Please register at http://saltsprint.eventbrite.com.
SaltStack provides dynamic and flexible parallel provisioning for physical and virtual environments and orchestration for any cloud environment. SaltStack works in a push or pull model with intelligent masters and minions for flexible, dynamic, real-time automation.
SaltStack is unique in providing enterprise software for remote system execution together with configuration management built specifically for modern data center infrastructures. SaltStack takes a programmatic, common-sense approach to server infrastructure configuration and automation, allowing IT organizations to quickly manage data center infrastructure and application stacks at scale.
About SaltStack
SaltStack is a complete systems management software platform for fast and scalable automation of any cloud, application stack or data center infrastructure. SaltStack is used to orchestrate and control physical and virtual infrastructure while providing application and code deployment and configuration for the DevOps toolchain. The Salt open source project was launched in February of 2011 and is now one of the fastest-growing, most-active communities in the world. SaltStack was founded in August 2012 to support the Salt project and to deliver SaltStack Enterprise packaged for the world's most-dynamic large and small businesses, web-scale applications and clouds. SaltStack won the 2013 GigaOm Structure LaunchPad competition, was named to the GitHub Octoverse Top 10 list for 2012, and was a BlackDuck Rookie of the Year for 2011. For more information, please visit SaltStack.com
###