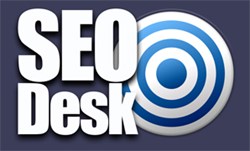 (PRWEB UK) 31 July 2013
Kezia Noble, the renowned pick up artist expert, is pleased to announce the latest batch of dates for her London Bootcamp sessions. These sessions allow Kezia and her team of fully trained assistants to provide a hands-on training experience for men wanting to learn how to pick up women. These intensive courses combine practical and theoretical work that will give the basis for anyone looking to have more success with women.
London bootcamp sessions have been announced for August, September, October and November of 2013 while two dates have been announced for 2014. This should provide plenty of flexibility for men who are eager to learn from the master in this field. Any man that has been looking to learn how to get a girlfriend will find that these training courses are the perfect way to discover the best ways to approach women.
One of the October events has already sold out, and availability is shortening for some of the other events coming up in the near future. There are a number of different bootcamp sessions to choose from, but Kezia Noble and her teachings are in high demand all around the world. In addition to providing these bootcamps to a London audience, Kezia has been across the Atlantic of late, providing bootcamp training in the United States of America and Brazil. Kezia remains the number one female pick up artist that the media turns to for advice and these sessions provide the perfect opportunity to learn the techniques and methods that will guarantee success with females.
Any man that has ever watched other men have success with women with the minimum of effort will be eager to learn the techniques that have been proven time and time again. Knowing how to get a girl to like you isn't a difficult art and the teaching of Kezia Noble and her team will provide all men with the information that they need to achieve success in pubs, clubs, bars or the workplace. In fact, no matter where there is an opportunity to meet women, the methods and techniques taught by Kezia Noble can help any man achieve success with the ladies.
The 12 hour workshop provides men with classroom based learning and then the opportunity to put the teachings into practice. The tutors will be on hand with examples, lessons and the session culminates with a visit to bars and clubs in London where the techniques can be tried out for real.
About Kezia Noble:
When it comes to knowing how to pick up a woman, no one has helped men more than Kezia Noble. The world renowned pick up artist expert has provided books, videos and one to one training courses that have helped countless men to improve their technique when meeting women. Kezia knows the secrets of what women want to hear, and she has helped men all over the world to impress the girl of their dreams or the best girl in the club.