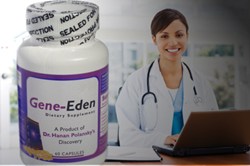 Approximately 3.2 million persons in the United States have chronic HCV infection. - CDC
Rochester, NY (PRWEB) July 28, 2013
In recognition of World Hepatitis Day, polyDNA would like to congratulate the U.S. government on its progressive strategy for combating the Hepatitis C virus. However, this program does provide a complete answer to the problem.
The United States has an infection rate of 17,000 new HCV infections a year, and approximately 3.2 million persons in the United States have chronic HCV infection according to the CDC (3). Moreover, Hepatitis C has surpassed HIV as a killer of U.S. adults in 2012 according to a news report from Reuters published on February 23, 2012 (1).
In addition, people who have just become infected with Hepatitis C rarely show any symptoms and so these cases go unreported, sometimes for many years. This means that the number of infections and deaths due to Hepatitis C could actually be much higher.
Dr. Stefan Wiktor, the team leader of the WHO's Global Hepatitis Programme said: "More effective medicines to prevent the progression of chronic hepatitis B and C are in the pipeline. However, these will be expensive and therapy will require monitoring with sophisticated laboratory tests. To cure and reduce the spread of these viruses, medicines must become more accessible. ( UN News Centre, July 24, 2013) (2)"
polyDNA recommends that doctors educate themselves about Gene-Eden-VIR, a natural remedy that is immediately accessible and effective against the latent Hepatitis C virus. In a post marketing clinical study, Gene-Eden-VIR was shown to be safe and highly effective against the latent HCV virus. (3)
Each capsule of Gene-Eden-VIR contains a patented formula of five all natural ingredients including selenium, camellia sinesis extract, quercetin, cinnamomum extract, and licorice extract. In addition, each bottle is GMP Certified. (4)
Doctors that wish to view the abstract of the study mentioned should visit: http://www.cbcd.net/Gene-Eden-VIR-Clinical-Study.php
To learn more about Gene-Eden-VIR, visit http://www.gene-eden-kill-virus.com. All orders of Gene-Eden-VIR are completely confidential, and no information is shared or sold to any third party. Privacy is assured.
References:
(1) http://www.reuters.com/article/2012/02/23/us-hepc-idUSTRE81M1HR20120223
(2)http://www.un.org/apps/news/story.asp?NewsID=45489&Cr=world+health&Cr1=#.UfDH19JkMwc
(3) http://www.cbcd.net/Gene-Eden-VIR-Clinical-Study.php
(4) http://www.gene-eden-kill-virus.com/studies.php
###
polyDNA is a biotechnology company that develops dietary supplements using the unique scientific method developed by Dr. Hanan Polansky, which is based on Computer Intuition.
In addition to his unique scientific method, Dr. Polansky published the highly acclaimed scientific discovery called Microcompetition with Foreign DNA.
The discovery explains how foreign DNA fragments and specifically DNA of latent viruses cause most major diseases. polyDNA developed Gene-Eden-VIR, an antiviral natural remedy that helps the immune system kill latent viruses.