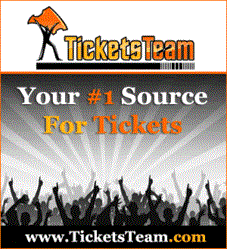 Jeff Dunham comedy tickets are limited and selling quickly. To purchase tickets at a great price, visit TicketsTeam.com.
Hampton, NH (PRWEB) July 25, 2013
Comedian and puppeteer, Jeff Dunham, has entertained audiences as a stand-up act for years and has been called "America's favorite comedian." Now, Dunham is performing his Disorderly Conduct tour throughout the United States and Canada. Tickets for Jeff Dunham shows are also available at TicketsTeam.com at affordable rates.
Jeff Dunham has appeared in numerous television shows such as Late Show with David Letterman, Comedy Central Presents, The Tonight Show, and Sonny With a Chance. This top-grossing stand-up comedian is sure to make audiences laugh with his creative use of puppeteering and creative dialogue. Dunham has introduced many stand-up colleagues such as Walter, a retired and grumpy old man; Peanut, a hyperactive character that he met in Florida; Jose Jalapeno on a Stick; Bubba J; Sweet Daddy Dee; Melvin the Superhero Guy; and Achmed the Dead Terrorist.
Dates of the Disorderly Conduct tour include:
July 24 – Celeste Center – Columbus, Ohio
August 1 – Dream Makers Theatre – Sault Sainte Marie, Michigan
August 7 – Hampton Beach Casino Ballroom – Hampton, New Hampshire
August 9 – South Shore Music Circus – Cohasset, Massachusetts
August 10 – Cape Cod Melody Tent – Hyannis, Massachusetts
August 11 – Newport Yachting Center – Newport, Rhode Island
August 22 – Casino Rama Entertainment Center – Orillia, Canada
August 23 – First Council Casino – Newkirk, Oklahoma
August 25 – Freedom Hall At Kentucky State Fair – Louisville, Kentucky
August 27 – NY State Fair – Syracuse, New York
August 30 – Paragon Casino Resort – Marksville, Louisiana
September 1 – Allentown Fairgrounds – Allentown, Pennsylvania
September 5 – The Shoe at Horseshoe Casino – Cincinnati, Ohio
September 6 and 7 – The Venue at Horseshoe Casino – Hammond, Indiana
October 23 – WFCU Centre – Windsor, Canada
October 24 – Kitchener Memorial Auditorium – Kitchener, Canada
October 25 – K-Rock Centre – Kingston, Canada
October 26 – Canadian Tire Centre – Ottawa, Canada
October 27 – Glens Falls Civic Center – Glens Falls, New York
Other destinations for the 'Disorderly Conduct' tour include Indianapolis, Indiana; Norfolk, Virginia; Saint John, Canada; Bangor, Maine; Providence, Rhode Island; Pittsburgh, Pennsylvania; Lexington, Kentucky; Toledo, Ohio; Hartford, Connecticut; Atlanta, Georgia; Nashville, Tennessee; Columbia, South Carolina; Pensacola, Florida; Jacksonville, Florida; Wichita, Kansas; Kansas City, Missouri; Lincoln, Nebraska; New Mexico; Arizona; Colorado; Oregon; Idaho; Nevada; and California.
The tour goes until March 30, 2014. However, tickets are limited and selling quickly. To purchase Jeff Dunham comedy tickets at a great price, visit TicketsTeam.com.