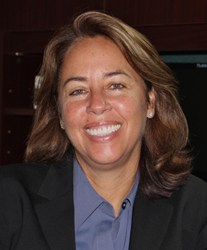 Joanna Garcia joins Creative Lodging Solutions as COO, positioning the company for continued high growth.
Lexington, KY (PRWEB) July 26, 2013
Creative Lodging Solutions, leading business travel and corporate lodging services provider, announces an expansion of their executive leadership team and appointment of Joanna Garcia to Chief Operating Officer. The development of this new position will support ongoing growth and provide more depth at the executive level within the company's leadership team.
As COO of Creative Lodging Solutions, Garcia will oversee operations and client relations. The operations groups include the call center, account management teams, and long-term solutions division. The client relations area is responsible for standardization, client services and resolution.
"Bringing in new talent adds another dimension to our leadership team which will carry our company into the future," says Creative Lodging Solutions' CEO, Michael Tetterton.
Garcia joined Creative Lodging Solutions as an accomplished executive with twenty years' experience in the healthcare industry, developing and leading operations of single- and multi-site facilities. Her strength in team building and leadership help position the company for continued high growth.
About Creative Lodging Solutions:
Creative Lodging Solutions (CLS), a Lexington, Kentucky based corporate lodging services provider, was founded in 2002 by Michael Tetterton, Marsha Couch, and Carolyn Hundley. CLS provides customized lodging programs for corporate clients nationwide, specializing in long-term and project based stays for business travel. Creative Lodging Solutions has been named one of the top private job creators in America in 2012 by Hire Power Awards, named one of the Best Places to Work in Kentucky four years running, named to the Inc. 5000 List of the most entrepreneurial and fastest growing companies in America for the fourth year, and named the 2011 Small Business of the Year by Commerce Lexington. For more information about Creative Lodging Solutions, visit their website or email media(at)yourcls(dot)com.