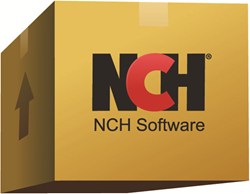 Upgrades in the NCH Software business suite better integrate the software programs to share inventory data for vastly improved stock management and tracking across all aspects of a business.
Denver, CO (PRWEB) July 30, 2013
NCH Software, a leader in affordable, easy-to-use business and multimedia software, has made significant improvements to the four key components of the company's business software suite, integrating and sharing common data for more streamlined inventory management and tracking.
In response to user requests, Express Invoice invoicing software, Express Accounts accounting software, Copper point-of-sale software and Inventoria inventory management software can now all be linked together with Inventoria at the center to manage all aspects of inventory flow through a business.
This is a significant improvement to these already popular NCH Software business programs providing users a better way to track sales of their inventory and eliminate any data entry duplication.
Inventory management continues to be handled through Inventoria, but now Express Invoice, Express Accounts and Copper will automatically sync their sales data with Inventoria, updating stock levels across the board. So if a sale is made across town, the warehouse and accounting department don't need to be updated independently.
These updates also allow Inventoria to be running on a separate computer from the other applications. For example at a warehouse location, while sales transactions are taking place next door, across town or around the world.
Inventoria is a full-featured inventory management system which handles stock management in multiple locations, monitors and reports stock levels, costs and averages, and can create purchase orders which can be emailed directly to vendors. Users of this inventory management system can set low-level warnings to be alerted when they should re-order products and they can update item quantities when orders are received.
NCH Software takes suggestions from users very seriously and works hard to make improvements and add features and functions that customers have requested. This integration between Inventoria and Express Accounts, Express Invoice and Copper is just one example of an update driven by suggestions from customers and will enhance the business operations of those users.
As with all NCH Software programs, the business applications can be downloaded for free, allowing businesses to test the software on their computers and in their working environment to be sure the products meet their particular needs.
Explore all of the business software programs made by NCH Software available for download at: http://www.nchsoftware.com/software/business.html.
About NCH Software
NCH Software offers more than 80 easy-to-use software applications for audio, video, business, dictation and other utilities for Windows, Mac and mobile devices. Individual software programs are designed to fulfill specific needs and solidly integrate with related products, improving productivity for small businesses and consumers alike. By offering such a wide breadth of software applications at affordable prices, NCH Software is where users turn for reliable software applications for any need. This approach generates over seven-million unique visitors and three-million downloads per month from the company's website – http://www.nchsoftware.com.