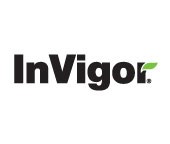 For farmers, InVigor means the best genetics and more yield. For the canola-growing communities like Langdon, InVigor's More for Everyone program means more than $100,000 donated to important causes and local needs.
Research Triangle Park, NC (PRWEB) July 29, 2013
Thanks to local canola farmer Dennis Karsky, who nominated St. Alphonsus School in Langdon, N.D. for a More for Everyone award, the private school will be installing new, energy-efficient windows.
St. Alphonsus School is one of 10 non-profit organizations across North Dakota receiving a total of $30,000 in donations this year through the More for Everyone program, made possible by InVigor® canola hybrids from Bayer CropScience. In the program's four-year lifetime, Bayer CropScience has awarded more than $117,000 to local groups nominated by canola farmers.
"We believe the benefits of InVigor hybrids result in More for Everyone," says John Martin, technical sales representative for Bayer CropScience. "For farmers, InVigor means the best genetics and more yield. For the canola-growing communities like Langdon, InVigor's More for Everyone program means more than $100,000 donated to important causes and local needs."
Martin will present the award check July 30, at the school. St. Alphonsus School is for students in kindergarten through eighth grade.
Farmers like Dennis Karsky who booked InVigor seed by March 22, 2013, had the opportunity to nominate a deserving organization in their communities. A panel of three independent judges chose St. Alphonsus School and these other organizations from 125 submissions to receive awards:
$5,000 each

Lakota Area Ambulance District (Lakota, N.D.)
Mohall Park District (Mohall, N.D.)
Munich Park (Munich, N.D.)
Sarles Rural Fire Department (Sarles, N.D.)
$1,000 each

Bowbells Women Helping Others (Bowbells, N.D.)
First Presbyterian Church of Rolla (Rolla, N.D.)
Mott Fire Department (Mott, N.D.)
Roosevelt Park Zoo (Minot, N.D.)
Velva Public School Vocational Ag Department (Velva, N.D.)
The judges were Sherri Coleman, associate director of the Northern Canola Growers Association; Brian Jenks, weed scientist with North Dakota State University; and Sarah Wilson, an agricultural advocate from Jamestown, N.D.
The total amount awarded each year is linked to how much InVigor canola seed farmers reserved during the company's Early Book period, which ended on March 22, 2013, for the 2013 growing season. For each bag of seed reserved during Early Book, Bayer CropScience allotted a specific amount for the More for Everyone awards.
For more information, visit http://www.moreforeveryone.com.
###
Follow Bayer at @Bayer4CropsUS. Suggested Tweets:

InVigor #canola makes More for Everyone in Langdon #northdakota, donating $5k to replace private school's windows http://bit.ly/LiPlb1
InVigor #canola's $5k More for Everyone award helps Langdon #NoDak school install #EnergyEfficienct windows #ndag http://bit.ly/LiPlb1
Visit the Bayer Connect - Social Hub for all Bayer CropScience social media, recent news, blog posts, videos and more.
About Bayer CropScience
Bayer is a global enterprise with core competencies in the fields of health care, agriculture and high-tech materials. This year the company is celebrating 150 years of Bayer – consistent with its mission "Bayer: Science For A Better Life". Bayer CropScience, the subgroup of Bayer AG responsible for the agricultural business, has annual sales of EUR 8,383 million (2012) and is one of the world's leading innovative crop science companies in the areas of seeds, crop protection and non-agricultural pest control. The company offers an outstanding range of products including high value seeds, innovative crop protection solutions based on chemical and biological modes of action as well as an extensive service backup for modern, sustainable agriculture. In the area of non-agricultural applications, Bayer CropScience has a broad portfolio of products and services to control pests from home and garden to forestry applications. The company has a global workforce of 20,800 and is represented in more than 120 countries. This and further news is available at: press.bayercropscience.com.
Contact:
Bayer CropScience Media Hotline, 1-877-879-6162, or
Beth Roden
Director of Communications
Bayer CropScience
Tel: (919) 549-2030
Email: beth(dot)roden(at)bayer(dot)com
Heather Koehler
AdFarm
Tel: (816) 479-5215
Email: heather(dot)koehler(at)adfarmonline(dot)com
CR0613INVIGOA049V00R0
USA-BCS-2013-0205
Find more information at http://www.bayercropscience.us.
Forward-Looking Statements
This release may contain forward-looking statements based on current assumptions and forecasts made by Bayer Group or subgroup management. Various known and unknown risks, uncertainties and other factors could lead to material differences between the actual future results, financial situation, development or performance of the company and the estimates given here. These factors include those discussed in Bayer's public reports which are available on the Bayer website at http://www.bayer.com. The company assumes no liability whatsoever to update these forward-looking statements or to conform them to future events or developments.
©2013 Bayer CropScience LP, 2 T.W. Alexander Drive, Research Triangle Park, NC 27709. Bayer, the Bayer Cross and InVigor are registered trademarks of Bayer.