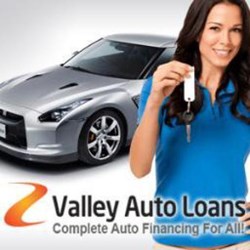 Greenville, SC (PRWEB) July 26, 2013
The recent decade has seen some of the worst debt issues and worst credit scores in United States history. Unfortunately, there are far too many loan providers that are focused on adding to their own wallets, no matter what happens to their clients. Valley Auto Loans has proven that they are a client-focused business. They recently added a new article to their advice blog on credit repair. The article along with many other essential topics can be read for free here: Valley Auto Loans Blog.
Along with most of the other articles in the Valley Auto Loans advice column, this article on credit repair is easy to read, straight to the point, and extremely helpful to those looking for more information on difficult financial matters. Anyone looking to repair their credit scores, but who doesn't know which are the most effective methods, or what methods to avoid, will find exactly what they need to know at Valley Auto Loans. Anyone in need an auto loan can also find what they need, as Valley Auto Loans has one of the highest approval rates in the country. They specialize in getting anyone approved for high quality loans, regardless of their financial history or current credit score.