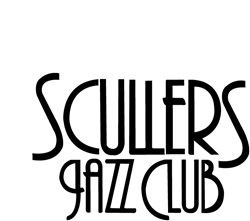 Boston, Ma (PRWEB) July 31, 2013
Come celebrate the diverse musical offerings that make Scullers Jazz Club Boston's Best Jazz Venue. Here is a glimpse at the Summer line up and Fall features. Click here to see the full schedule and to purchase tickets.
Terence Blanchard:
New CD Magnetic on Blue Note. Blanchard is an American jazz trumpeter, bandleader, composer, arranger, and film score composer. Since he emerged on the scene in 1980 with the Lionel Hampton Orchestra and then shortly thereafter with Art Blakey and the Jazz Messengers, Blanchard has been a leading artist in jazz. He was an integral figure in the 1980s jazz resurgence, having recorded several award-winning albums and having performed with the jazz elite. http://www.terenceblanchard.com (Friday, August 2, Show: $30, Dinner & Show: $70, 8 p.m. & 10 p.m.)
Tuck & Patti:
With nothing more than voice and guitar, Tuck & Patti have quietly changed the world. Through whispered ballads as well as playful swing, through a style that tempers simplicity with brisk flashes of virtuosity, Tuck Andress & Patti Cathcart have cast this magic for years to fans around the world. (Friday-Saturday, August 9-10, Show: $30, Dinner & Show: $70, 8 p.m. & 10 p.m.)
Yellowjackets:
Yellowjackets is an American jazz fusion/smooth jazz quartet. They are currently celebrating 30 years as one of the premiere jazz groups of our time with the release of Timeline on March 15. William Kennedy is back in the drum chair after a 10-year hiatus, and Felix Pastorius has joined Yellowjackets in the bass chair. (Friday-Saturday, August 16-17, Show: $35, Dinner & Show: $75, 8 p.m. & 10 p.m.)
Oleta Adams:
Oleta Adams is a spiritually uplifting soul/R&B vocalist who seamlessly blends jazz, gospel and pop influences into a union of its own. With seven CDs and an upcoming release, Let's Stay Here, Oleta has received worldwide acclaim and sold over two-and a-half million albums. Oleta's musical odyssey still continues both spiritually and creatively. For this consummate artist- composer-producer-musician, many goals remain on the horizon. (Friday-Saturday August 23-24, Show: $40, Dinner & Show: $70, 8 p.m. & 10 p.m.)
Phil Perry:
Phil Perry is an American R&B singer, songwriter, musician and a former member of the soul group The Montclairs from 1971 to 1975. (Friday August 30, Show: $30, Dinner & Show: $70, 8 p.m. & 10 p.m.)
Euge Groove & Brian Simpson:
The House of Groove, Euge Groove's newest album is now available. Smooth jazz saxophonist Euge Groove and celebrated keyboardist, composer and studio musician, Brian Simpson. (Thursday September 5, Show: $30, Dinner & Show: $70, 8 p.m. & 10 p.m.)
Walter Beasley:
Over the past two decades, saxophonist Walter Beasley has artfully and dynamically redefined the phrase "musical Renaissance Man" for the modern generation. http://walterbeasley.com/ (Friday Saturday September 20-21, Show: $35, Dinner & Show: $75, 8 p.m. & 10 p.m.)
Gary Burton 70th Birthday Tour with Julian Lage, Antonio Sanchez, Scott Colley:
June 2011 saw the release of Common Ground, Gary's first release on Mack Avenue Records featuring the New Gary Burton Quartet. The new group reunites with guitar star Julian Lage, and the new additions of drummer Antonio Sanchez and bassist Scott Colley. Hot House (2012) won Gary his 7th Grammy Award in the Best Improvised Solo category. http://www.garyburton.com/ (Friday-Saturday September 27-28, Show: $30, Dinner & Show: $70, 8 p.m. & 10 p.m.)
Steve Tyrell:
Grammy Award winner Steve Tyrell reinvented and re-popularized classic pop standards for a modern-day audience. With the grit and soul of a lifetime of experiences, producing hits for Grammy-winning Artists ranging from Linda Ronstadt and Aaron Neville, to Rod Stewart and Diana Ross, Steve himself has sold hundreds of thousands of albums and gained a passionate following all over the world. (Friday-Saturday-Sunday October 4-5-6, Show: $45, Dinner & Show: $85, Friday-Saturday 8pm & 10pm, Sunday 4pm)
Take 6
Take 6 is an American acappella gospel music sextet formed in 1980 on the campus of Oakwood College in Huntsville, Alabama. The group sings in a contemporary style, integrating R&B and jazz influences into their devotional songs and has ten Grammy wins, ten Dove Awards, one Soul Train Award and two NAACP Image Award nominations. They've won Grammy Awards in 1988, 1989, 1990, 1991, 1994, 1997, and 2002. (Sunday, October 13, Show: $40, Dinner & Show: $80, 4 p.m. & 7 p.m.)
Charo
The spotlight on Charo has been shining brighter than ever since her acceptance of the Female Pop Album of the Year Award. She received this accolade at the Billboard International Latin Music Conference for her flamenco inspired platinum album, Guitar Passion. (Friday-Saturday, October 25-26, Show: $46, Dinner & Show: $86, 8 p.m. & 10 p.m.)
For Reservation and information call 617-562-4111 or visit http://www.ticketweb.com All Tickets and Dinner & Show Packages are non-refundable and non transferable. There is a $3 service charge per ticket. Reservations & Information: Call 617-562-4111, or visit http://www.scullersjazz.com.