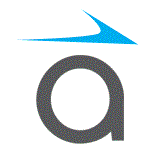 The industry has been begging us to offer this broadly and now we are
San Jose, CA (PRWEB) July 30, 2013
Appvance Inc., a leader in performance and load testing, announced today a ground-breaking new addition to their platform: security testing of apps at high load and stress. A new report by the Center for Strategic and International Studies indicates cybercrime costs the U.S economy $100 Billion and 500,000 jobs annually. Reports also indicate 75% of security issues occur at the application layer, not at the network layer, making app security testing critical. Appvance believes it is imperative for companies to go beyond typical White Hat security scans by also testing apps in extreme conditions and under heavy load and stress in order to expose the hidden issues that no other security testing finds.
As the first technology and service of this kind, the Appvance solution leverages the Appvance 7 platform to take websites and apps "to the edge" and simulate the conditions under which a hacker could use a DDoS (Distributed Denial of Service) attack to put a website or system under stress, or the app is under stress from high usage. This reveals vulnerabilities, caching issues, code issues, and breaks integrations and safeguards that normally protect the app from intrusion. At these levels (dubbed Stage 2 & Stage 3), user information, confidential databases, and more can be exposed and retrieved.
Kevin Surace, CEO of Appvance says, "In the past year, apps and sites have given up more confidential info than ever before. Increasingly this occurs at high load and beyond, risking a company's reputation and brand equity. We pioneered complex load testing and validation and now we are the first to expose app security risks at these usage levels – whether they are under attack or not. It is imperative that every site, web app and mobile app be fully tested and certified for Stage 2 & 3 White Hat screens immediately - before something bad happens."
Frank Cohen, CTO and founder of Appvance and an early pioneer of performance testing noted: "Everyone performs White Hat security tests at the functional level (Stage 1) and think they are covered. But over the past 12 months, it is now common knowledge in the industry that they only tested and addressed 1/3rd of the potential app security holes. The other 2/3rd's are potential time bombs waiting for exploitation. The industry has been begging us to offer this broadly and now we are."
Appvance has quietly provided this service to the world's largest corporations for the past 3 years, and is now launching it formally to a broader audience.
The company is offering a free white paper on the issue. To download the white paper and better understand the risks faced by companies of any size, visit http://www.appvance.com/security
ABOUT APPVANCE INC.
Appvance is the leader in proof of performance and security-performance for mobile and social media apps for large enterprises. Using Appvance software and services, developers, IT managers and brand executives can be confident their apps will perform and be secure even under the stress of large events and campaigns. Appvance Enterprise with its deep technology roots finds app problems and security holes other platforms don't. Headquartered in San Jose, CA, Appvance is a venture-backed company led by a team of experienced technology executives. Learn more at http://www.appvance.com.