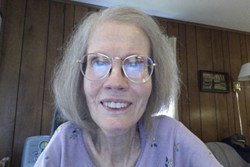 [W]hat the courts have been doing . . . constitutes a life-threatening problem for people with disabilities .
Washington, D.C. (PRWEB) July 26, 2013
The National Disability Leadership Alliance (NDLA), led by fourteen national disability organizations run by people with disabilities, including Not Dead Yet, is celebrating the 23rd anniversary of the Americans with Disabilities Act (ADA) by issuing a new "Call to Action" to address continuing forms of discrimination against people with disabilities.
Signed into law by President George Bush senior on July 26, 1990, the ADA was, according to NDLA's Statement, "the first comprehensive federal civil rights statute protecting the rights of people with disabilities."
Nevertheless, despite the ADA, the Statement says, "far too many people with disabilities are forced to live in institutions, forced to receive unwanted treatment, denied programs and services, or to be paid less than minimum wage. On a regular basis, our civil, constitutional, and parental rights are disregarded or stripped away. Our lives and expertise are not valued equally – with dire consequences. Healthcare professionals refuse to communicate with us, overrule the decisions we make or those made by our authorized surrogates; law enforcement and the courts too often fail to treat those who kill people with disabilities the same as those who kill nondisabled people, particularly when an individual has been killed by a family member."
The NDLA Statement includes a comprehensive "Call to Action" addressing a wide range of issues, including concerns about health care discrimination based on disability that are central to the grassroots efforts led by Not Dead Yet:
"We must assure that the lives of people with disabilities of all ages are equally valued, protected, cared for and preserved as the lives of nondisabled people... Healthcare providers must never use perceived quality of life judgments, the cost of care, or other factors to overrule the decision to receive life-sustaining healthcare made by a person with a disability or their authorized surrogate."
Among the disability community activities taking place this week Washington, D.C., the National Council on Disability, and independent federally appointed body that advises the President, Congress and federal agencies on disability policies, held its quarterly meeting. During the meeting, Diane Coleman, Not Dead Yet's President and CEO, provided both spoken and written public comments urging the Council to address the problem of negative quality-of-life judgments made by physicians to justify denial of life-sustaining care to some individuals who both require it and want it.
Coleman focused on a legislative remedy that developed in Oklahoma to prohibit such quality of life judgments, the Nondiscrimination in Treatment Act passed in May of this year, which states: "A health care provider shall not deny to a patient a life-preserving health care service the provider provides to other patients, and the provision of which is directed by the patient or [surrogate] . . . on the basis of a view that treats extending the life of an elderly, disabled, or terminally ill individual as of lower value than extending the life of an individual who is younger, nondisabled, or not terminally ill."
Coleman told the Council, "I like the sound of that," but noted that the provision has already received "some pretty intense criticism."
One critic is Professor Thaddeus Pope, who wrote about the Oklahoma law in a piece entitled "Defending Disability Discrimination." Pope gave an example of an institutionalized person with mental illness who allegedly would not be able to handle his medications and other transplant care requirements to be eligible for a transplant. Coleman and other disability advocates challenge these sorts of claims, which assume that the necessary support services do not exist. Pope argued that the courts have a long history of permitting disability discrimination regarding life-sustaining treatment.
"I suspect that Pope is right about what the courts have been doing, and it constitutes a life-threatening problem for people with disabilities," Coleman told the Council, urging them to take a leadership role in addressing this concern.