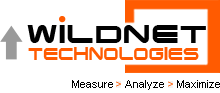 Social Media Marketing with Wildnet.
Noida, India (PRWEB) July 26, 2013
In one of the most recent online marketing campaigns of one of the leading offshore SEM service provider Wildnet Technologies is the introduction of social media marketing service which will help businesses grow their business fan page using various social media networks like Facebook, Twitter, LinkedIn etc.
"Our initiative is aimed to help businesses in capturing more and more audience with the help of social media sites and thus help them increase brand awareness. Facebook is today the very powerful social networking platform which knows no boundaries and is considered as the powerful resource to market products or services. Our social marketing service roll out is solely aimed to give dynamic social presence to clients' business in a most cost-effective way," as shared by Chief Executive Officer (CEO) of Wildnet Technologies.
Social media marketing has revolutionized the advertising industry. Almost every business is cashing on the social media marketing services. The best thing is that promotion on networks like Facebook, Twitter, Google+, LinkedIn doesn't looks like advertising, whilst it get noticed by most potential customers who see or visit it. Wildnet Technologies' comprehensive social media marketing services include Facebook promotion, Twitter promotion, LinkedIn promotion, Forum marketing, Blog marketing and many more.
In its continuous effort to better assist its existing and potential customers with innovative and customized solutions launch, Wildnet Technologies has developed a social media marketing services that rewards clients to increase their brand awareness while wooing large number of target audience. By availing social media marketing services offered by Wildnet will not just provide an opportunity for more visitor engagement but it will also allow businesses to market their products and services in a more personal and innovative way and thus increase customer loyalty.
About Wildnet Technologies
Wildnet Technologies Pvt. Ltd enjoys lions share in India's online marketing industry, offering search engine optimization (SEO), per pay click (PPC) advertising, mobile app development services, website design services and offshore SEM services. The company has been awarded with the ISO 9001:2008 which is the international standard ensuring superior quality of products and services. The SEO services provided by the company are highly result oriented and designed specifically to offer greater ROI.