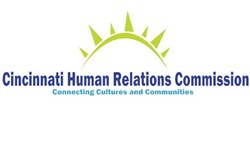 Cincinnati, OH (PRWEB) July 28, 2013
NATIONAL ASSOCIATION OF HUMAN RIGHTS WORKERS (NAHRW)
2013 Midwest Regional Conference
"Contemporary Human & Civil Rights Struggles"
Thursday, August 8 & Friday, August 9, 2013
The National Underground Railroad Freedom Center
On August 8th & 9th, the Cincinnati Human Relations Commission (CHRC) will host the National Association of Human Rights Workers (NAHRW) 2013 Midwest Regional Conference at The National Underground Railroad Freedom Center. The theme is "Contemporary Human & Civil Rights Struggles".
For 2 days, the CHRC will bring together other regional human relations, human and civil rights groups and individuals engaged in the improvement of intergroup relations. Conference presenters and sessions include:
Day 1, Thursday, August 8th, 2013
Bishop Bobby Hilton, Ph.D.: President of Greater Cincinnati Chapter National Action Network
Pastor Damon Lynch III: Community Organizing
Wilma Javey: Equal Employment Opportunities Commission
Wayne "Box" Miller & Janet Montgomery: Cultural Awareness & Grief
Elizabeth Brown: Access to Fair Housing & Housing Discrimination
Peter Strange: Corporate Responsibility on Diversity & Inclusion
Merelyn Bates-Mims: Racial Reconciliation & Racial Profiling
Day 2, Friday, August 9, 2013
Avondale Youth Council: Youth Engagement
Mary Stagaman: Agenda 360: Diversity & Inclusion & Corporate Responsibility
Alicia Tidwell & Charles Davis: Role of Education
Kristin Smith Shrimplin & Cathy Sarky: Human Rights Campaign
Stan Ross: Police & Community Relations
Norm Solomon: Refugee & Resettlement
Norman Gibson: Ohio Civil Rights Commission
Kat Lyons: Disability Rights
Erin Meyer: Human Trafficking
Pastor Damon Lynch Jr.: New Jerusalem Baptist Church, Cincinnati, OH & Founding Member of
National Underground Railroad Freedom Center Board of Directors.
To register online for the NAHRW 2013 Midwest Regional Conference, please visit our website http://www.chrc.us or download a form & mail it in with your payment by July 31, 2013. The 2 Day Conference cost is $130.00. Do not delay in registering for this conference!
The CHRC is a non-profit organization that deals with human relations issues and discrimination in Cincinnati. If you have questions, please visit the website at http://www.chrc.us or call the office at 513-352-3237.
###
MEDIA CONTACT: Theresa Lockett, (513) 352-3237 theresa.lockett(at)cincinnati-oh(dot)gov