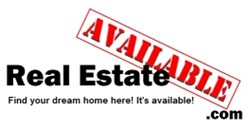 If you are an established realtor, you can get a complimentary listing.
Austin, TX (PRWEB) July 29, 2013
Jonathan Wiggins, marketing VP at Real Estate Available says, "If you are an established realtor, then you can get a complimentary listing on one of the fastest growing real estate sites on the web. We intend to continue our rapid expansion by providing the best services to both the customer and the agent."
While there are many outlets to provide real estate searches for the home buyer, a real estate agent is often invaluable because of their knowledge of the area. Their expertise can help the buyer find their dream home in a safe, secure area with close proximity to schools, shopping, and entertainment areas that are preferable to the client. Often, the trained agent can point out defects in the property that the customer might not be aware of or potential problems that could end up costing the buyer a lot of money and headaches down the road.
All that is needed to receive a listing is to show that you are an established real estate business in your locale, and the listing will be provided for you. A listing application can be obtained by visiting the Real Estate Available online web signup page. The listing includes the company name, a brief description, phone number, contact email link and website link.
By providing the search tools needed to find a great home throughout the USA, the Real Estate Available website hopes to become a leader in the highly competitive market of single family home sales.
About RealEstateAvailable.com:
The website http://www.RealEstateAvailable.com is owned by a leading property management software company that has been in the rental and sales industry for over 20 years. Their expertise is in real estate investing, property management, home sales, and home rentals.