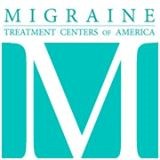 The Migraine Treatment Centers of America was featured as a major migraine pain relief option on ABC's Good Morning America, showing off the Omega Procedure
New York, New York (PRWEB) July 28, 2013
This morning, chronic migraine sufferers may have gotten the wake up call they were desperately looking for. ABC's Good Morning America featured a story on the Omega Procedure and how it's becoming one of the hottest new trends in migraine treatment.
GMA told the story of LuLu Alvarado, a 17 year old from Weatherford, Texas. LuLu is your typical teenage girl. A popular varsity cheerleader, excited about entering her senior year in high school. From the outside, LuLu looked like every other kid, but inside, she was battling something no teen should have to deal with.
For months LuLu had become overwhelmed with excruciating migraines. Migraines so bad, she missed more than 100 days of school, fell behind in her class work, and spent hours in the nurse's office. She couldn't go out with her friends and family activities were limited. Bottom line, she was trapped by something she couldn't control.
LuLu and her family tried everything. Medications, therapy, neurologist visits, and bottom, but nothing seemed to work. It got so bad, she resorted to taking 6 different medications a day in hopes of at least curbing the pain. But those only provided a short term solution.
Her doctors told her these extreme migraines were permanent, and would NEVER go away. Finally, after 10 straight months of non-stop headaches, LuLu decided to take a bold leap of faith. She contacted the Migraine Treatment Centers of America and opted to have the Omega procedure done.
The Omega procedure basically tricks the brain into NOT feeling pain using Peripheral Neuro Stimulation. It connects a small battery pack in her lower back with wires that lead to her forehead and the back of her head above her neck. When a patient starts to feel a headache coming on, they can control the device using a small remote control.
LuLu describes the sensation saying, "It's almost like when your hands or feet go to sleep, you get that tingling feeling." That's a stark contrast from the extreme pain she used to feel before the Omega procedure.
LuLu is pain free. Now she's back to being a normal teenager, migraine free and ready to tackle her final year of high school and eventually, college. It truly changed her life. "A lot of people say I have a lot more pep to my step", says Lulu. And she says, she has no regrets.
LuLu's not alone. The Omega ends migraines in 90% of its patients. During the story, that stat was backed up by Dr. Darren Schuhmacher of the Migraine Centers. This treatment of migraines could soon become the standard for those who have tried everything and failed.
For more information about the Omega procedure and The Migraine Treatment Centers of America, visit http://migrainecenters.com/ or call 1-855-300-6822.
Watch the video of LuLu's story at http://abcnews.go.com/GMA/video/migraine-medications-rechargeable-battery-key-severe-migraine-relief-19781026.