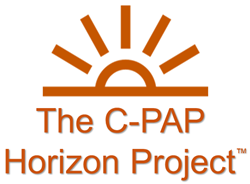 I founded CPAP Horizon Project with one primary goal: to improve the results of the current CPAP therapy system
SUPERIOR, CO (PRWEB) July 29, 2013
CPAP Horizon Project announced today that it has appointed Michael Clark, VP of Sales and Business Development at Signature Sleep Services (dba Sleep960), to its board of directors. The organization -- an alliance of CPAP Therapy Providers, Sleep Physicians, and Sleep Professionals -- has the primary goal of improving the overall effectiveness and sustainability of CPAP therapy in the United States. Mr. Clark will, along with other yet-to-be-named board members, serve in an advisory role and help establish the strategic direction for the organization.
"We've been enthusiastic supporters of CPAP Horizon Project since the beginning, so this is a natural fit. I'm delighted to become a more formal part of the organization and to do whatever I can to help the company reach its short-term and long-term objectives," said Mr. Clark.
Doug Hudiburg, Founder and Chairman of the Board at CPAP Horizon Project, said "Michael is a great combination of visionary and task master. He really 'gets' the big picture of what we are trying to do and he's also very action oriented – I couldn't be happier that he has agreed to join our board."
This new eHealth web application allows CPAP equipment providers to deliver a high standard of care to a large patient population in an efficient and economical manner. The ultimate aim of ManageMyCPAP is to improve patient satisfaction and adherence to therapy while, at the same time, reducing overhead and increasing revenue for CPAP equipment providers.
"I founded CPAP Horizon Project with one primary goal: to improve the results of the current CPAP therapy system. ManageMyCPAP, our first major project, is a big step in that direction. We believe we can help our customers deliver a superior patient experience and, through interactive technology and smart use of support staff, reduce overhead by 80% or more," says CPAP Horizon Project Founder, Doug Hudiburg.
According to the company, the intent of this beta phase of the software is to work very closely with both equipment provider staff and patients to continually improve ManageMyCPAP through user feedback. "We've taken the application just far enough to have the basics in place, the best stuff is yet to come because it will be driven by real-world user needs and feedback," Hudiburg said.
About CPAP Horizon Project
CPAP Horizon Project exists primarily to help improve the current CPAP therapy system. Through partnerships and their own projects, we provide the interactive technology, standardized therapy protocols, shared resources, and economies of scale that bring efficiency and effectiveness to much higher levels than the current status quo.
About Signature Sleep Services LLC
Signature Sleep Services (dba Sleep960) is a sleep medicine resource company providing diagnostic & therapy products, consultation & management services and Polysomnography educational courses. Our products focus on improving the complete care workflow cycle from initial screening, testing, treatment and successful outcomes for the sleep disorder patient.