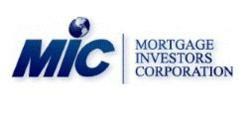 St. Petersburg, FL (PRWEB) July 29, 2013
Mortgage Investors Corporation announces its continued support for Veterans Airlift Command (VAC), an organization which provides free air transportation for post 9/11 combat wounded veterans and their families. Company Chairman and Chief Executive Bill Edwards is VAC's Honorary Vice-Chair, National Advisory Board, serving on the same committee as Senator Bob Dole, who is the Honorary Chairman, National Advisory Board of the VAC.
The VAC provides air transportation for wounded veterans and their families for medical and a variety of other compassionate purposes. Its mission is aided by a national network of volunteer pilots. In addition to being on VAC's advisory board, Bill Edwards has also donated his own plane to the organization, personally contributing to its mission that has been recognized by a range of media sources. Edwards, in fact, was credited in the news along with others in his crew for the "SSG Shockley Mission". During this operation, a veteran from Washington D.C. was transported to Washington State so he could meet his unit returning from Afghanistan.
Veterans Airlift Command has been covered in recent news stories from many major media outlets, including CNN, CBS, and NBC where the network conducted an interview with VAC founder, senior-level executive, veteran, and pilot Walter Fricke. The organization has also been featured in high-profile programs such as NBC Nightly News and major publications such as People Magazine, which featured the story of Spc. David Silva who was injured in Afghanistan. Following an extensive recovery, VAC network member Alex Wolf flew Silva to Hanscom Air Force Base near Boston, in November 2009, to be reunited with his family. Wolf volunteered his own 4-seater private plane while absorbing the costs of the trip.
Mortgage Investors Corporation has also contributed to VAC's recognition through the generosity and understanding of Bill Edwards, who sponsors the annual "Hero Flight" event in Florida. This event is dedicated to benefiting Veterans Airlift Command. At last year's event, Hero Flight 2012, MIC Mortgage donated $250,000 to VAC, demonstrating how much MIC as a whole respects and supports the mission of Veterans Airlift Command.
Edward's, a former Marine himself, helped create the mortgage lender to U.S. veterans. While serving in Vietnam, he was wounded, subsequently spending two years in a Navy hospital and awarded the Purple Heart. Edwards has continued to remain active in support of Mortgage Investors Corporation in addition to numerous veterans' issues. He has contributed to the U.S. Central Command Memorial Foundation at MacDill Air Force Base and has lobbied to the U.S. Congress and Senate in support of veteran's housing benefits. Other roles include his presence as a board member for multiple charitable organizations; Edwards is also a member of the National Republican Congressional Committee.
For more information on Mortgage Investors Corporation, visit the company's website at http://www.mortgageinvestors.com Details on Bill Edwards and other members of the VAC Advisory Board are available at http://www.veteransairlift.org/VACboard.html.