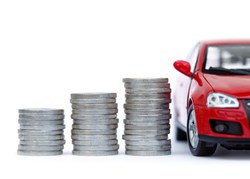 Today's insurance policy holders are often mislead from conflicting information about auto insurance that appears in the media and online.
Longwood, FL (PRWEB) July 30, 2013
Teachers Insurance Specialists announce clarity to rumors, myths and confusion about auto insurance.
"Today's insurance policy holders are often mislead from conflicting information about auto insurance that appears in the media and online. Some of the information that is perpetuated by word of mouth is inaccurate, and may cause individuals to make poor insurance choices due to misinformation. Car insurance can be very confusing. Our Longwood, Florida insurance agency is dedicated to educating our customers on the best insurance products and policies in easy to understand terms," says Simone Baldwin, owner/operator of Teachers Insurance Specialists.
Teachers Insurance Specialists separates fact from fiction for car insurance consumers as they dispel common auto insurance myths.
Myth: Driving history is the only factor that determines a car insurance rate.
Fact: There is a lot more to an auto insurance rate than a driving record. Other factors include age, type of car, the intended use of the car, and theft rate in the area (urban areas usually have higher theft rates than do rural areas). Also, if someone is a student, good grades can help reduce insurance premiums. Even credit history can play a part in the overall calculation.
Myth: The color of a car affects car insurance rates. Bright red cars, in particular, are more expensive to insure.
Fact: The color of a car has no bearing on insurance rates. Red, silver, blue, or polka-dot, it doesn't matter.
Myth: Newer cars are always more expensive to insure, and smaller, less expensive cars are cheaper to insure.
Fact: Some new cars are actually less expensive to insure than older ones. It depends on the year, make and model, so consumers should check around. Additionally, smaller cars are not always cheaper to insure; it depends on coverage. For example, small cars generally sustain more damage in an accident, which results in having a higher chance of being "totaled," and therefore increasing the rate for collision and comprehensive coverage.
Myth: Being ticket- and accident-free means insurance rates will go down.
Fact: Remaining ticket- and accident-free helps lower insurance rates over time, but other factors can keep that rate where it is or make it increase. These include various influences like the cost to repair vehicles, growing hospital bills and increasing lawsuits.
Myth: Buying insurance online saves money.
Fact: An insurance policy likely won't be important until it is used to make a claim. Should consumers have a claim and find that they don't have the proper coverage, paying extra money out of pocket may cost more than the savings consumers make by purchasing an inferior policy online. A good insurance agent can help consumers analyze their current policy and make recommendations so that individuals have the most complete insurance policy available to them. Additionally, brick-and-mortar insurers often have extra discounts that are not available online.
Teachers Insurance Specialists offers auto insurance products for Florida educators and non-educators alike, specializing in "tailored to fit" policies for all types of motor vehicle and powersports insurance. Our customized insurance solutions include coverage for: cars, trucks, motorhomes, RV's, boats and watercraft vehicles. With a niche auto website that caters specifically to car insurance needs, consumers can request a free auto insurance quote for a custom policy and also learn more about the Teachers Insurance Specialists insurance products.
Furthermore, Teachers Insurance Specialists also offers home insurance, property insurance and life insurance. As long as an individual is a Florida resident they can easily become a Florida insurance customer with Teachers Insurance Specialists. Their agents welcome all inquiries about insurance whether it is related to car insurance coverage, homeowners insurance, property insurance or life insurance products.
For more Florida car insurance information visit: http://www.CarInsuranceFloridaSpecialists.com, call (407) 622-6634 or e-mail Simone(dot)Baldwin(at)horacemann(dot)com.