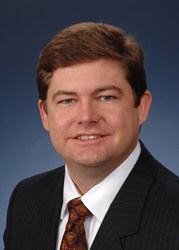 Facebook business pages help communicate timely and authentic information
San Francisco (PRWEB) July 26, 2013
Ironridge Global Partners, LLC, an institutional investor making direct equity investments in micro-cap public companies, announces the recent launch of the fund's page on Facebook. Ironridge Global's new social media site is a place where management of publicly traded companies can learn more about the fund, its investments and portfolio companies.
Ironridge Global's Facebook page features information about media interviews and industry speaking engagements by its principals, investment conferences where the firm meets with senior management teams concerning potential investments, press releases and news stories about Ironridge Global Partners, and the fund's recent financings of micro-cap companies and their results. In addition, each of the firm's principal offices has its own separate Facebook page:
San Francisco
New York City
Los Angeles
According to Facebook, the site has more than 1 billion active monthly users, there are over 18 million business pages on the site, and about 1 million businesses are being added every month. It's an excellent way for businesses to grow their social reach. Facebook business pages can be an excellent resource to help businesses coordinate and communicate timely and authentic information.
"We want people to have enough accurate information about our fund available so that they can form educated opinions about our corporate culture and the way we do business," commented John Kirkland, Managing Director of Ironridge Global Partners, LLC. "Facebook is a great way for us to show off our investments and our commitment to our portfolio companies."