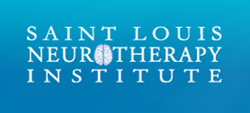 St. Louis, MO (PRWEB) July 30, 2013
Saint Louis Neurotherapy, a leading provider of treatments for ADD/HD, Fibromyalgia, insomnia and migraine relief can now provide z-score monitoring and evaluation. Z-score training is highly beneficial to both patients and clinicians. During z-score biofeedback, a patients' brain is compared to a normative database. Z-score training can compute thousands of calculations at once, which frees clinicians to concentrate on site selection, rather than protocol development, according to the Biofeedback Certification International Alliance. The calculations can identify areas of dysregulation or less than optimal functioning. This procedure gradually trains the brain to function at levels of higher regulation and flexibility.
According to the International Society for Neurofeedback Research, during the z-score training sensors are placed on the scalp. The sensors are connected to sensitive electronics and computer software that detect, amplify and record specific brain activity. Based on the feedback given, as well as practitioner guidance, changes in brain patterns occur and are associates with positive changes in physical, emotional and cognitive states. The patient is not consciously aware of the mechanism by which such changes are accomplished. After the treatment sessions, patients are able to access these states, which led to the positive changes.
Biofeedback, a key component of the Z-Score treatments provided by the Saint Louis Neurotherapy Institute, is effective in treatment of several conditions. "Biofeedback is a technique that can be used to learn to control the body's functions, such as heart rate. With biofeedback, patients are connected to electrical sensors that help the brain receive information (feedback) about your body (bio). This feedback helps patients focus on making subtle changes in your body, such as relaxing certain muscles, to achieve the results doctors want, such as reducing pain," according the Mayo Clinic.
###
About the St. Louis Neurotherapy Institute:
The team at St. Louis Neurotherapy Institute integrates neurotherapy metabolic consultation and solution-focused counseling to provide a drugless, noninvasive approach to alleviate symptoms associated with: ADHD, Autism Spectrum Disorders, Insomnia, Chronic Fatigue Syndrome, Learning Disorders, Chronic Pain, Memory Loss, Fibromyalgia, Migraine and Tension Headaches, and Vertigo.
Dr. Rhodes began his studies in cellular and human biology as an undergraduate student before attending Logan University to pursue a Doctorate in Chiropractic. In graduate school Dr. Rhodes developed a strong interest in neurology, which lead to post graduate work with the esteemed Carrick Neurology institute where he learned Brain Based Rehabilitation for various neurological conditions. Dr. Rhodes is certified in Neurological Dysregulation and Neurofeedback from the University of Bridgeport and has incorporated Braincore Neurofeedback system into the practice.
Visit the Saint Louis Neurotherapy Institute's website at http://www.stlneurotherapy.com or call (314)983-WELL.