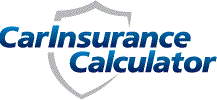 A complete guide with proven strategies to lower your policy bills. The team does not stop with advising readers to just move to another state or grow older
New York (PRWEB) July 30, 2013
"The most fascinating question of all for auto insurance shoppers seems to be the price question," tells Steve, project manager at CatrInsuranceCalculator.info. "Unless consumers get a real quote there is no way of knowing how much a driver is actually going to pay for insurance as it depends on so many factors. However, people still want to have benchmark and so, our team came up with the new guide."
Auto insurance rates are heavily dependent on a complex combination of both individual and less individual characteristics. Among the individual factors are driving records and history, credit scores and marital status. Less individual factors are the year and make of the car to be insured, location or the carrier. Thus, the guide starts with a collection of average data, showing typical costs by state and age.
The last part provides readers with seven practical measures they can take starting today, to control their premium bills for the future.
"Rather than just coming up with average rates, CarInsuranceCalculator.info provides a complete guide with proven strategies to lower your policy bills. The team does not stop with advising readers to just move to another state or grow older" closes Steve.
The guide can be read in full here:
http://www.carinsurancecalculator.info/1530/how-much-is-car-insurance-the-king-of-all-insurance-questions/
About CarInsuranceCalculator.info
CarInsuranceCalculator.info is a leading auto insurance quote website and informational portal. Launched in early 2012 the website received positive feedback for its up to date state by state guide and weekly updated news blog, which provides auto insurance news for both consumers and industry professionals.
A partnership with leading technology providers in the insurance industry provides users with up to eight timely car insurance quotes for easy comparison.