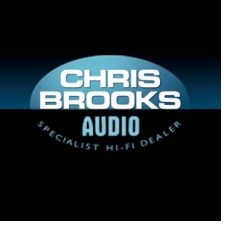 (PRWEB UK) 30 July 2013
During the event, attendees will be listening to the best-selling band of all time in the highest quality available.
The event offers a unique opportunity to listen to a selection of their huge catalogue of work, hearing much of it in Studio Master quality—the highest quality available, letting visitors to the event hear each track exactly as it was recorded.
Chris Brooks Audio and Linn Products staff will be on hand to answer any questions and a selection of refreshments will be available. Visitors will get the chance to listen to their favourite music on a Linn system.
Chris Brooks commented, "It doesn't matter what you are listening to, Linn systems get the best sound from anything you listen to at home."
"Linn Lounge Presents…" gives you the chance to hear the great sound of some iconic artists on a Linn system while learning all about their motivations and creative influences.
'Please Please Me' was The Beatles very first number one hit in 1963 and was the genesis of the greatest band in the world. Fifty years on, this Linn Lounge/Chris Brooks Audio event pays tribute to the Fab Four's incredible musical legacy.
About Chris Brooks Audio
Chris Brooks Audio is a multimedia solutions innovator providing technologies for processing, managing and distributing high-quality video and audio allowing seamless control, conversion, and connectivity between many classes and sizes of digital entertainment devices.
Chris Brooks Audio supplies equipment from the world's top manufacturers of Digital TVs, HD Audio players and control systems. Their headquarters are in Warrington, UK, they provide services in the UK and internationally. Demonstration facilities are available.
For more information, visit http://www.chrisbrooksaudio.com.
To book for the event R.S.V.P, tel: 01925-261212 or email catherinet(at)chrisbrooksaudio(dot)com.