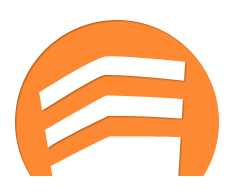 Rock Hill, SC (PRWEB) July 31, 2013
Aday Remus is an online technology (a website) launched on July 1 by the RevenDev Shop, a division of RevenFlo out of Rock Hill, SC. The website allows anyone to participate in designing the potential future of their own community.
Users of Aday Remus can digitally select existing buildings and creatively describe what they would do with that building, or what they would like to see there. The site is social in nature, allowing sharing, commenting, and contributing among participants. The effect is a social crowdsourcing of community development.
Though any property with an address can be prototyped with Aday Remus, the focus of the project is on urban districts and New Urbanism. This focus is in line with the current cultural shift in the US toward clean, walkable urbanism, as is reflected in the consistent trends in economic and real estate development across the country. Every Town, USA is redeveloping Main Street and struggling to get community participation and buy-in. Aday Remus facilitates and speeds that process.
Aday Remus enables crowdsourcing from a wide-range of users, from entrepreneurs and property managers to students and interested community members, allowing for grassroots input in the development of neighborhoods and communities. The tool can also offer a sense of buy-in for the very residents the development is benefitting.
RevenFlo invites new users to visit http://www.AdayRemus.com to begin identifying properties and imagining new uses for space in their community. Use it as a platform to promote your business idea, interact with other ideas, or just for fun.