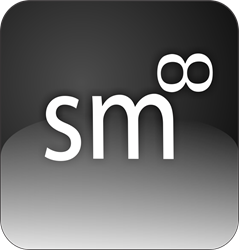 "This is the future of digital advertising,"
Corona, CA (PRWEB) July 30, 2013
Last year, Spectacular Media launched the revolutionary cloudware: SM Infinity™. This web-based service allows LED sign owners to manage and control advertising on their LED signs remotely through any Internet-connected platform, like a PC or Mac. Owners simply request professionally designed tailored made content to maximize the advertising potential of their LED Signs. Now, Spectacular Media has announced that LED sign owners can go mobile with their iPad (or iPad Mini) using the SM Infinity™ App now available the App Store.
LED Sign Owners can go mobile.
Whether in the office or on the couch at home, business owners can decide to change their LED sign from their iPad anywhere. They open the SM Infinity™ App, select the content from their graphic library, add it to the schedule, and save it. The LED sign is updated instantly.
Other features owners can access:

SM Conditional Smart Scheduling
If the temperature gets cold, the LED sign will automatically advertise hot chocolate or winter jackets for sale.

SM Command Center with Proactive Tech Support
The LED sign automatically "checks in" with SM's servers with a diagnostic report. If anything goes wrong, the SM Team can alert the business owner immediately.
LED Sign Owners can be free.
While sipping their morning coffee, owners can use their iPad to request a custom graphic through the SM Infinity™ App. Even better, they don't have to put their coffee down; they can request content creation by simply speaking into their iPad with SM Voice Control. Once the request is received, the team behind SM Infinity™ will design their content within 24 hours for the owner's approval to be sent to the LED sign automatically.
"The SM Infinity™ App allows owners to stay focused on their business and marketing, keeping them a step ahead of their competition. If they get a brilliant idea at 2am in the morning, they can simply use SM Voice Control to a graphic request and in as little as 24 hours, their idea is dynamic reality on their LED sign." Paul Martin, Marketing Lead for SM Infinity.
Spectacular Media views the SM Infinity™ experience like having a chauffeur to your LED Sign. They believe LED sign owners should focus on their business instead of being stuck behind a computer trying to design compelling content. The team behind SM Infinity™ has experience in creating dynamic content for LED signs aim at enhancing the business owner's image as well as bringing in traffic.
"This is the future of digital advertising," concluded Mr. Martin, "Not all business owners are graphic designers, but they do have great ideas on marketing their business, and the SM Design Team brings those ideas to life on their LED sign. Say goodbye to proprietary software and hello to service."
SM Infinity™ works on virtually any LED sign made by any LED sign manufacturer. So, Spectacular Media thinks LED sign owners everywhere should "Go Mobile and Be Free. Anytime. Anywhere." Sounds like great advice.
Try the SM Infinity™ App for the iPad today.