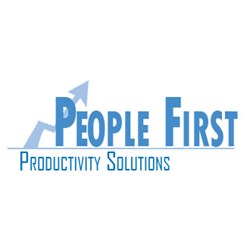 San Jose, CA (PRWEB) July 31, 2013
A Morgan Hill-based training firm will be debuting new sales training and leadership development programs for its domestic and international clients. The new materials, including the release of the first in a five-book series, are based on the company's proprietary research and DISCOVER Questions™ methodology. In preparation for this growth, People First Productivity Solutions has added new staff positions.
"The need to expand our team has been apparent for quite some time," says company president and founder Deb Calvert. "We are very fortunate to have found two creative, forward-thinking and exceptionally talented individuals to fill these key roles. With these additions to our team, I'm confident we can reach our growth targets and roll out our new programs successfully."
Special Projects Coordinator Beth Hill is returning to the workforce after, she says, "raising my three wonderful young men." Prior to her career as a stay-at-home mom, Hill worked as a portrait photographer and studio manager. Hill is also the owner of Lambert-Hill Photography, specializing in automotive, portrait, landscape photography. In her role with People First Productivity Solutions, Hill will manage contacts, resources and infrastructure.
Lisa Lewis has also joined the team as Marketing Coordinator, bringing an extensive marketing and business administration background to manage the company's social media presence, newsletter, press releases and brand. Lewis is also an entrepreneur and owner of Lisa's Vintage Jewelry, repurposing vintage silverware into wearable works of art and home decor.
The former Special Projects Coordinator, Renee Calvert, has been promoted to the role of Art & Communications Director. In this role, Calvert will be responsible for the redesign of all training and promotional materials, books and job aids. Additionally, she will oversee the development of Flashanimated graphics and e-learning tools. Calvert has an MFA from the Academy of Arts and a BA from Northwestern University.
People First Productivity Solutions was founded in 2006 and continues to "build organizational strength by putting people first." In addition to training and coaching, the company provides thought leadership and practical tools for selling professionals, emerging leaders and executives. Individual support is offered at no cost through the CONNECT! Community, accessible through the company website at peoplefirstps.com and on Facebook, Twitter, Google+ and LinkedIn.