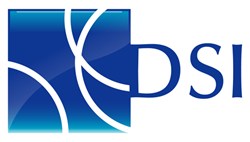 With each granted VDN patent, Dispersive Solution's position as the source for the virtualization of SDN becomes more clear

Kevin M. Eveker, Ph.D
Atlanta, GA (PRWEB) July 30, 2013
Robert W. Twitchell Jr., CEO of Dispersive Solutions, has been granted his10th patent for Virtual Dispersive Networking (VDN) with Spread Spectrum IP™, solidifying its place in the SDN community. VDN incorporates the best of Virtual Networking with its ground-breaking Spread Spectrum IP™ CyberSecurity Suite.
CTO of Dispersive Solutions, Kevin M. Eveker, Ph.D, states, "With each granted VDN patent, Dispersive Solution's position as the source for the virtualization of SDN becomes more clear."
Virtual Dispersive Networking (VDN) is a 100% software solution that installs on a company's existing network infrastructure. VDN, a VPN replacement, dramatically increases the security, flexibility, scalability, and reliability of the network beyond the NOC. Dispersive Solutions protects your data "in-motion." No other technology offers what VDN now makes possible.
Dispersive Solutions, Inc, is led by Robert W. Twitchell Jr., CEO, and inventor of VDN technology. He has an extensive background in the wireless industry. He holds over 80 granted patents with many more non-provisional patents pending in wireless, GPS, networking, and location technology. He is also a Subject Matter Expert for the Department of Defense on Mobile and Wireless Technology.
Carolyn O'Neill Griffin, COO of Dispersive Solutions says, "Everyone is excited for Bob, and the company is energized by the continued strengthening of our patent position. VDN technology is a game-changer for network security and performance in all industries."
DSI's Virtual Dispersive Networking (VDN), with Spread Spectrum IP™, splits data traffic across multiple independent paths as it traverses the Internet rather than sending all the data over a single path, which is presently how it is done. Consequently, if a Man-in-the Middle attack takes place on the Internet, the hacker is only getting a small piece of the document/message, rather than being able to copy all of it. Hence, the information taken is of no use to the hacker, and he has no indication how many additional paths on which the other pieces of data are traveling.
The selected paths for each piece of the data stream are random, simultaneous, and continuously changing, analogous to a "spread spectrum frequency hopping" radio for IP-based networks. This technology makes it nearly impossible for the hacker to know what other paths are being used to transmit the remaining pieces of the file.
Besides the secure transmission of the data, additional benefits of VDN include an increase in network throughput speeds, improved quality of service, and the ability to firewall any device in the "cloud". In addition, VDN technology prevents interruption of network operations by automatically and instantaneously identifying an attack on any network component, and isolating that device from the rest of the network. Hackers are unable to move to or affect other devices on the network. In addition, VDN is a more secure replacement for the VPN, with faster throughput speeds than a secure VPN.
DSI serves multiple industries, including government, military, transportation, energy, shipping, and corporate security.
Media Contact:
Darin C Bell
Director, Marketing and Communications
dbell(at)dispersivesolutions(dot)com
678-648-6395