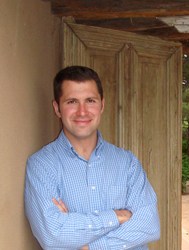 Because the Federal Trade Commission found that nearly 20 percent of funeral homes were in violation of FTC rules, it pays to plan and investigate.
El Paso, Texas (PRWEB) July 31, 2013
The Federal Trade Commission (FTC) just released the results of their annual funeral home inspections. Of approximately 20,000 funeral homes in the U.S.A., the FTC inspected only 123 providers of which 27 (18 percent) had significant violations. Unfortunately the FTC does not provide the names of the offenders. Ben Stewart of SharedSorrows.com noted that "without adequate information there is a significant chance that one of every five funeral services consumers will unknowingly select a funeral home with federal compliance problems."
Stewart recommends that consumers take advantage of the free resources available at Shared Sorrows including funeral checklists, funeral home worksheets and a funeral planner which empower the consumer to make informed decisions. "For perspective, there are plenty of ethical, honest funeral providers across the country," says Stewart. We are continually adding those providers to our Preferred Provider Directories.
"The information at Shared Sorrows is provided to help consumers make sound choices at a very difficult time in their lives."