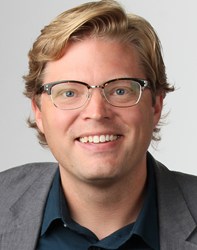 Chicago, IL (PRWEB) July 31, 2013
The Marketing Store Worldwide (TMSW), one of the world's largest privately held global brand activation agencies, announced today that Doug Johnson has joined the agency as managing partner, North America. In this newly created position, he will be based in Chicago and report to Simon Marshall, executive vice president and managing director North America, leading marketing, promotional and retail practice.
"The Marketing Store is increasingly driving the discussion of how technology innovations are reinventing customer engagement, promotion and brand activation," said Simon Marshall. "Doug's proven leadership in retail activations and shopper marketing as well as his promotions background and digital marketing expertise will directly benefit our clients as they look to drive measurable and meaningful business results from their brand activation programs."
Johnson joins The Marketing Store from Interpublic Group agency, BPN, whose clients include Google, Sears, Walgreens, Six Flags and IHOP. He served as senior vice president, customer experience and shopping insights. In addition to leading the agency's retail and market research teams, he also spearheaded thought leadership identifying retail and shopping trends for trade and mainstream media outlets.
Johnson has worked on both the agency and client side of the business including senior marketing positions at companies including General Growth Properties and the Chicago Cubs.
"I'm excited to join The Marketing Store and looking forward to working with brands like McDonald's, ISIS and Minute Maid particularly at a time when global marketers seek true innovation to play an increasingly important role in their marketing efforts. The Marketing Store Worldwide is well-positioned to lead in that space and I can't wait to accelerate our efforts," said Johnson.
About The Marketing Store Worldwide
As one of the largest brand activation agencies in the world, The Marketing Store Worldwide delivers tangible interactions that engage people, influence purchase and build brands. Its approach, "Inspiration: Applied" - delivers inspirations that compel people to act within flawlessly executed programs that drive consumer behavior. Areas of expertise include: CRM, loyalty programs, digital, direct, and consumer promotions. The agency specializes in creating and sustaining high-value customer relationships for clients such as Coca-Cola, L'Oreal, McDonald's and Nissan. The Marketing Store Worldwide has offices across the globe in 12 countries and is part of the HAVI Group, a privately held company headquartered just outside Chicago. Follow @marketingstore on Twitter or visit http://www.themarketingstore.com.