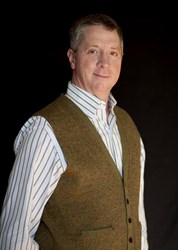 Starkville, MS (PRWEB) July 30, 2013
Golden Triangle Periodontal Center's Dr. John Starr has joined the minority of dental professionals who can offer patients gum disease treatment in the form of the Laser Assisted New Attachment Procedure (LANAP). Patients in Starkville, MS who avoided traditional periodontal surgery can now receive an effective, less invasive form of gum surgery from Dr. Starr.
LANAP uses an FDA-cleared laser, the Periolase MVP-7, to exclusively remove gum disease, leaving healthy teeth and gum tissue completely untouched. In contrast to conventional gum surgery, which involves cutting, loss of gum tissue, reshaping of bone, and stitching, LANAP generally causes minimal pain or bleeding. Patients also usually require less time to heal after the procedure than they would after traditional surgery.
Dr. Starr begins the laser gum surgery by taking a measurement of the depth of the patient's gum pockets. Next, he uses the laser to remove only the gum disease. The procedure can be this precise because the wavelength of the laser does not affect healthy tissue, bone, or the root of the tooth; it is only absorbed by bacteria and diseased tissue. Dr. Starr then uses a tool to remove tartar from the teeth, which is an easier task after the laser has been applied. Finally, Dr. Starr uses the Periolase MVP-7 again to form a blood clot at the bottom of the gum pocket, sterilizing and sealing in the tooth. This creates a healthy environment for healing to take place.
LANAP offers long-term benefits for patients who have suffered from gum disease. The gum disease treatment does not necessitate the loss of any healthy gum tissue, which is especially beneficial for patients with receding gums and patients who may need dental implants in the future. Additionally, the Periolase MVP-7 stimulates the bone around the tooth, which promotes growth and regeneration. This increases patients' chances of keeping their natural teeth. Traditional surgery does not actively encourage healing this way. Finally, LANAP offers very consistent and predictable results with little risk of complications developing.
With LANAP, Dr. Starr can help patients prevent negative side effects of periodontal disease and maintain better oral health. Patients interested in receiving gum surgery in Starkville, MS can learn more about LANAP by calling Golden Triangle Periodontal Center or visiting the practice's website.
About the Practice:
Golden Triangle Periodontal Center is a periodontal practice offering personalized dental care to patients in Starkville and Columbus, MS. Dr. John W. Starr received his B.S. in chemistry from Mississippi State University and then attended the University Of Mississippi Dental School. He specialized in periodontics at the University of Alabama in Birmingham. Dr. Starr is part of one percent of dental professionals providing the only FDA cleared laser procedure for gum disease and periodontal treatment. To learn more about Golden Triangle Periodontal Center and the dental services visit their website at http://www.jwstarrdmd.com and call (662) 798-4103.