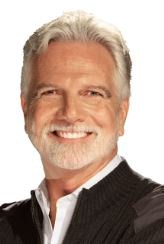 Understanding the meaning of your dreams can provide answers to problems and give you direction for your life.
Flower Mound, TX (PRWEB) July 31, 2013
Dreams and their meaning shaped the government, religion and daily life of ancient cultures. Most ancient cultures believed that dreams were either direct messages or were symbols requiring interpretation of the mysterious code. Dream journals have been found in Mesopotamia and Egypt. Today, the mystery of dreams are explored by psychiatrists and exploited by Hollywood box office hits. To help people decode the meaning of their dreams, dream expert John Paul Jackson is hosting a new show Dreams and Mysteries, premiering this October.
"Dreams speak in a code or symbolic language that uses objects, activities, places and people to instruct us," explains John Paul Jackson, Dream Expert and Founder of Streams Ministries. "The impact of a dream is only as good as the interpretation. To have a correct interpretation one has to know the dream source and dream code."
The average person spends at least a third of their life sleeping and six years of that dreaming. There are many types of dreams including the "pizza dream", sex dreams, nightmares and spiritual transportations. Dreams are ways that people process information, deal with stress, struggles, problem solve and receive guidance from a divine source. Most people believe that dreams, especially reoccurring and dramatic dreams have importance, but the challenge is unlocking the "Dream Code".
"Understanding a dream is like a spirit puzzle. Regardless of culture, there are universal symbols that communicate specific truths," says Jackson. For over 40 years, Jackson has interpreted over 50,000 dreams and has taught dream interpretation around the world.
Here are 8 common dreams and their interpretation according to John Paul Jackson:
1. Flying- A person has the ability to rise above problems and move in the spiritual realm.
2. Teeth falling out- One may be experiencing a loss or inability to understand and/or discern something.
3. Taking a test – Being in a classroom taking a test, often means that one is going through a time of testing and being tried for the purpose of promotion.
4. Falling – Some part of a person's life is out of control, or the person is losing control and is growing anxious.
5. Snakes – This means a person is being harassed by lies, accusations or tales being told about them.
6. Dogs – Dogs usually represent friendship, loyalty and protection; unless the dog is growling which means a friend may be turning against a person.
7. Losing wallet or purse – More than financial loss, this dream could mean a person has lost status, identity or purpose.
8. Naked in public – This dream is not about wardrobe malfunctions. It indicates a person is (or will be) vulnerable or transparent.
"Dreams are a mystery, and the unraveling of their meaning often comes hidden in an ancient Hebraic code," Jackson concludes. "Imagine if the dream you had last night, contained the answer that you had been looking for, and you didn't know it? Knowing the meaning of a dream can be life changing."
This Fall Streams Ministries is launching Dreams and Mysteries with John Paul Jackson which will explore the meaning of dreams and others spiritual mysteries.
For more information about John Paul Jackson, Streams Ministries Int'l, Dream Interpretation, or the upcoming show Dreams and Mysteries, http://www.streamsministries.com/.
John Paul Jackson is an international leader in Dream Interpretation and Christian Spirituality. As an author, speaker and teacher, Jackson has impacted the lives of thousands through the Streams Training Center and publications. He is the host of Dreams and Mysteries, premiering on Daystar Network in October 2013.
References:
Dream Interpretation in Ancient Cultures, J. Donald Hughes, University of Denver.
Where Do Dreams Come From?, John Paul Jackson
Video, Can Dreams Tell Your Future, CBS Dallas Oct. 28, 2011