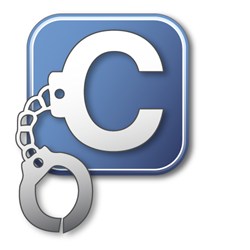 if someone is looking for a defense lawyer for themselves or a loved one, they are under a tremendous amount of stress. We believe that the search process should alleviate some stress, not contribute to it.
San Diego, CA (PRWEB) July 31, 2013
Over the last several years, CriminalLaw.com, has been gaining partners throughout the nation. From their headquarters in San Diego, the firm now has a presence in cities from coast to coast. From Redondo Beach, CA to New York, NY, the criminal law resource can now be found in dozens of cities and is proud to announce the recent addition of partners in Minneapolis, MN and Marietta, GA.
CriminalLaw.com focuses on educating the public about criminal defense lawyers in their particular cities. By designing websites and tailoring information to residents of specific cities, the goal is to make sure that people can find a local attorney that fits their needs in the most expeditious way possible. By partnering with CriminalLaw.com, criminal defense attorneys Douglas Kans in Minneapolis and Philip Holloway in Marietta reveal a belief in the importance of city-specific educational campaigns. The growth of CriminalLaw.com over the last several years indicates that this type of approach is becoming increasingly popular.
Founder of CriminalLaw.com, Michael Berg, who is also a criminal defense lawyer, says that these types of targeted educational campaigns are "are an essential service to the public. With countless law firm websites to search through on line, the number of choices can be overwhelming. We want to help people who have been arrested find highly-qualified attorneys quickly so that they can get the guidance and representation they need from exceptional attorneys. Our partners are all exceptional attorneys including our newest partners in Minneapolis and Marietta."
Douglas Kans, of the Kans Law Firm, LLC in Minneapolis, is a member of the National Trial Lawyers Association. Such membership is reserved for the top 100 trial lawyers in the nation. He is also a former criminal prosecutor in Minnesota and emphasizes criminal defense for people in Minneapolis who have been arrested for DUI. He has prosecuted innumerable DUI cases and now uses his extensive experience as a prosecutor for the benefit of his clients who need a knowledgeable and aggressive defense lawyer.
The Holloway Law Group focuses on criminal defense with a particular emphasis on young adults and college students who have been arrested in the Atlanta suburb of Marietta. Attorney Philip Holloway is a former police officer and prosecutor. Because his background and the focus of his legal practice distinguish him from so many other Georgia lawyers, he wants to make sure that potential clients can find him as easily as possible without having to sift through hundreds of on-line search results when they look for an attorney to defend them against DUI, assault, murder or other charges in the Atlanta area. CriminalLaw.com is a resource to help potential clients find this highly-qualified attorney in their area as quickly as possible.
When searching for a criminal defense lawyer on line, the process can be "frustrating and time-consuming. And chances are good that if someone is looking for a defense lawyer for themselves or a loved one, they are under a tremendous amount of stress. We believe that the search process should alleviate some stress, not contribute to it," Berg says. He says that his company's approach is a perfect fit for many types of law firms but may be particularly essential for firm's that do not have billboards, televisions commercials, radio advertisements and full-page ads in national newspapers and magazines.
Berg continues: "Our partners have extraordinary skill, experience and resources but they want to ensure that potential clients can find them when they need legal help. By helping educate the public with these city-specific sites and by partnering with only one firm per city so that we can concentrate our effort on that one client, our goal is to aid the public when they need quality legal defense."
"We want to help the public by not only having websites that are tightly focused on certain geographical areas, but that also offer in-depth overviews of lawyers. Additionally, we want to make sure that we provide a turn-key platform for attorneys so they can focus on winning cases rather than working on their website." He continues by saying, "we give law firms a simple-to-use platform that is also fully supported by our staff. The lawyers we partner with can update their own sites and customize them to their own needs. In other words, they can be deeply involved with their site. But they can also simply let our team provide the content. Most lawyers combine both of these approaches depending on their needs."
By sharing vital information about highly-experienced and proven lawyers with a city-specific web address that is included in CriminalLaw.com's portal, potential clients will find what they need sooner than they would otherwise.