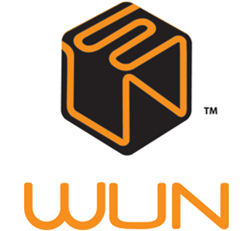 Los Angeles, CA (PRWEB) July 31, 2013
WUN Systems LLC, a business center and workspace technology provider with offices in Los Angeles, New York, Miami, Houston, San Jose and Toronto has been credited and acknowledged by business center owners and operators for its strong industry sponsorship commitment.
"WUN Systems saw a need to revive the GWA Local Member Network mixers across North America. It was our opportunity to support business and executive centers everywhere," says James Tuffery from WUN Systems. As a recent sponsor at the ABCN Key Largo Conference and Workspace Association of New York, James recounts, "The enthusiasm and synergy at the events was amazing. Everyone learned valuable information they can use immediately in their workspace and business centers."
To date, WUN Systems has been the primary sponsor for the Miami, FL, Delray, FL, Toronto, ON, San Francisco, CA, Charlotte, NC, and New York, NY local member network events for business centers. Additional WUN sponsored events included the ABCN Key Largo Conference, Global Coworking Unconference Conference, WANY and Worktech13.
"We also plan to be a primary sponsor at the Global Workspace Association Conference later this year, as well as upcoming Local Member Network events," adds Tuffery.
Tuffery continues, "Attending and sponsoring workspace events is the perfect opportunity for WUN to meet with our current workspace customers, as well as meet with those new to the business center industry."
About
WUN Systems provides workspaces with data, telephone systems, VoIP, WiFi, Internet, security and cloud services designed specifically for executive suites in over 80 cities across North America. WUN Systems' voice and cloud-based technology products enable workspace providers to deliver enterprise-grade products and services to executive suite clients. For more information, please call WUN at 877-986-2801.