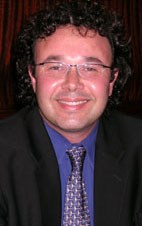 Our Team will help you find answers to your questions and connect with other patients and families facing the same challenges.
Houston, Texas (PRWEB) July 31, 2013
Texas surgeon Dr. Edward Berzin is offering a future to those suffering from Erb's Palsy. By offering treatment to those with a brachial plexus injury, he is giving hope and a better quality of life to those in need. The most common cause of Erb's Palsy is a complication during a pregnancy or childbirth. This results in a partial or complete paralysis of the arm caused by injury to the upper group of the arm's main nerves. Many factors can injure a newborn infant during the birthing process, but this condition can also occur in adults who injure themselves.
Dr. Berzin is a certified plastic surgeon who believes in a personal touch to his practice. He often spends a great deal of time individualizing his patients' experience and taking the time to ensure that they are well educated on their treatment options. He will guide his patient through this brachial plexus injury and ensure that they arrive at the best possible solution. Erb's Palsy can be a distressing prognosis, especially for new parents. They turn to Dr. Berzin and his practice for direction, sustenance and information to tackle this challenge head on.
When understanding how to deal with Erb's Palsy, it is important to be aware that the best results for a successful surgery are if it is performed within the first year. Because of this, there is a certain sense of urgency when new parents discover that their infant has a brachial plexus injury. The later a patient has to wait for their surgery, the less successful the surgery becomes. Dr. Berzin is there to facilitate an expedited, detailed and personalized treatment plan in order to yield the best success rate for his patients' individual needs.
As an active member of the following prestigious societies; American Society of Plastic Surgeons (ASPS), American Medical Association (AMA), Texas Medical Association (TMA), and the Harris County Medical Society, Dr. Berzin takes great pride in his work in Erb's Palsy surgery and other specialties. He is able to treat his patients with a brachial plexus injury at their primary office located in the Texas Medical Center (Houston, Texas). There is also a satellite location offered in Kingwood, Texas at this time.
Dr. Berzin is an accredited plastic surgeon and has published several articles on variety of topics in plastic surgery. His opinions as a professional are respected throughout the industry as he is often invited to lecture both academic and civic groups. Always the teaching enthusiast, he has no problem volunteering his spare time to teaching his niche to the residents at Baylor College of Medicine.
If you or someone you know is affected by Erb's Palsy, please do not hesitate to contact Dr. Edward Berzin. He will help you take those important steps down the road to recovery in the safest way possible. For more information on services offered, please visit: http://www.drberzin.com