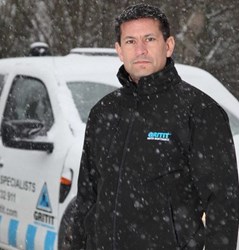 In my opinion, it isn't difficult to provide a service that customers find exceptional. The answer is to put your customers at the heart of everything you do
Manchester (PRWEB UK) 31 July 2013
Every member of an organisation should have an urge to satisfy customer needs, and transform them into 'fans' of the company, Nikki Singh-Barmi has said in a new article on Find the Edge.
He uses his first post on the business site to argue that customer satisfaction should be a company-wide goal, and should not just be left to one department.
Singh-Barmi said: "Too many companies rely on their customer services team. In fact, your entire business should be built around your customers' requirements.
"Everyone who comes into contact with your customers should be trained to listen to them in order to understand the challenges they face and respond with innovative ideas to help them.
"In my opinion, it isn't difficult to provide a service that customers find exceptional. The answer is to put your customers at the heart of everything you do."
He also discusses the need to choose the right people for an organisation, believing attitude and values to be far more important than skills - as these can be taught with greater ease.
As well as making efforts to provide the best service, and foster positive, motivated staff, he also explains why suppliers should not be left out of the equation.
Singh-Barmi said: "Whilst many companies have programmes in place to ensure employees are working towards developing long-term relationships with customers, it is rare to find a company focused on their relationships with suppliers.
"There is an arrogance in today's business culture which leads to many companies regularly changing suppliers while they try and achieve the cheapest deal – without recognising that this inconsistency is detrimental for all concerned.
"I feel strongly that success as a growing business stems from viewing all relationships as partnerships and giving value wherever possible."
The article can be viewed in full here: http://www.findtheedge.co.uk/leadership/management-tips/satisfied-customers-are-not-just-the-domain-of-customer-services.
Nikki Singh-Barmi is the newest expert panellist on Find the Edge, and is the managing director of GRITIT – a gritting and snow clearance service. More about him can be found here: http://www.findtheedge.co.uk/expert-panelist/nikki-singh-barmi.
Kenny Goodman, founder of Find the Edge, said: "Whichever sector you work in, customers have to come first - it's a lot cheaper to create loyal customers than find new ones.
"Nikki's article also makes some great points about building and maintaining relationships with suppliers, and how these can provide mutual benefits."
Find the Edge is a business website that features ideas, insight and news from a variety of UK business leaders.