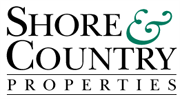 Riverside, CT (PRWEB) July 31, 2013
Shore and Country Properties has released the market numbers for first half of 2013. They believe it shows what has turned out to be a very vibrant first six months.
The overall statistics show gains in almost all areas, with the exception of the average sale price of single family homes, which dropped nine percent from $2,200,669 to $2,005,789. This was mainly due to the lack of homes that sold for over $10,000,000 in 2013 versus 2012. The largest change was in the total number of single family homes sold which jumped 14 percent from 291 to 332 as compared to the first six months of 2012.
The median price gained 11 percent, rising from $1,450,000 to $1,611,250. In looking further at single family sales, the $4,000,000 to $5,000,000 price range saw the largest change, up 56 percent over 2012. Sales between $1,500,000 - $2,000,000 saw a 43 percent increase with 60 transactions posted. Ask any of the Shore and Country realtors and they readily agree that this price point is perhaps the most in demand.
Condominiums also fared well, as there was a 55 percent change in number of units sold verses the first six months of 2012. The dollar volume was strong, up 65 percent and the average price rose nine percent. Activity in the Riverside and Old Greenwich school district reveal a very interesting story. While Riverside was up only 14 percent in units, versus Old Greenwich at 60 percent, the average price was up only two percent in Riverside but Old Greenwich experienced a 34 percent drop. Median price fared better in both districts, with Riverside up 17 percent and Old Greenwich down 24 percent.
Shore and Country believes the main reason for the drop in value in Old Greenwich was due, in large part, by the "Sandy affect". Water related homes in that area have come under a lot more scrutiny due to what happened to them during the storm and the new FEMA rules that came into effect on July 7 of this year.
Two other bright spots in the market were an 85 percent increase in the number of sales in the Glenville school district and the fact that the original list price to sales price ratio increased three percent from 88 percent in 2012 to 91 percent in the first half of 2013.
To read more statistics and see a fuller report, please visit: http://www.shoreandcountryproperties.com/newsletter.html.
What does all of this mean? It means that Greenwich is still a very desirable place to live and raise a family. Shore and Country expects Greenwich to continue to attract new buyers for years to come.
About the company:
Shore and Country Properties was originally started by Russell Pruner in 1989 as Russell Pruner and Associates. His vision for a company comprised of the town's best full-time real estate professionals. Nancy Healy joined the company as a partner in 1996. Since starting her career in real estate in 1987, Nancy has been one of the town's busiest and well-respected realtors. Recently her peers voted her one of America's Most Preferred Realtors. The year 2000 brought the addition of two more partners, Joan Epand and Ken Yorke. Each added yet more talent to the group, from Joan's marketing expertise to Ken's sharp accounting skills and operational abilities.
Both Russ and Nancy have served multiple times as President of the Greenwich Association of Realtors and the Multiple Listing Service and give their time to work on other committees. As a result they have a unique understanding of what it takes to run a successful real estate firm. And by carefully selecting only agents who represent the best of Greenwich, Russell Pruner and Associates quickly grew to become the leading independent real estate firm, serving all 50 square miles of Greenwich and lower Fairfield County.
"We handpick respected agents who demonstrate the integrity, expertise and personal touch that clients deserve when buying or selling their most valuable assets"
In 2003, Russell Pruner and Associates became Shore and Country Properties to let consumers know they service every neighborhood from the back country to the shore line. For the past 12 year Shore and Country Properties has been the number one real estate company in Greenwich by selling their listings in the fewest number of days (81) and with the highest original list price to sales price at 93.75%. They continue to lead the Greenwich market in transactions and dollar volume while providing unparalleled service to their clients. It is their hope that the new website will draw visitors from around the globe to learn about this very dynamic company and this very special town.